VietNamNet Bridge - Lotte Shopping of South Korea and Singapore's Dairy Farm have said to join the race to acquire Big C Vietnam and Thailand of the Casino Group (France), according to Reuters.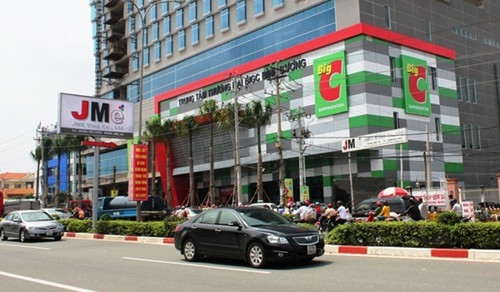 The analysts said that the auction is a unique opportunity for foreign corporations to pour capital into the two retail markets of the highest profit in Southeast Asia.
Both the two new potential investors are appreciated for financial strength. Dairy Farm Group is the 2nd largest retailer in Singapore and Hong Kong, which owns a series brands like 7-Eleven, Cold Storage, Guardian, Wellcome Giant, Hero ... Its revenue in 2014 is about $13 billion.
Meanwhile, Lotte Shopping is Korea's largest mall chain with turnover of $23 billion and $509 million of profit in 2014.
Another source said that Japanese retail group Aeon Co Ltd is also considering to join the race.
Earlier, the two retail giants of Thailand - Berli Jucker and Central Group - said they wanted to buy the property.
Central Group, the largest retailer of Thailand, owned by billionaire Tos Chirathivat is said to have upper advantage because it holds a 25% stake of Big C Thailand.
This group wants to buy an additional 58.6% of shares, equivalent to $3.1 billion. In addition, Central Group also expects to pay from $800 million to $1 billion to own the whole Big C Vietnam system.
PV