VietNamNet Bridge – Mergers and acquisitions (M&As) in the domestic real estate sector are being favoured thanks to the recovery in the market, together with several new policies.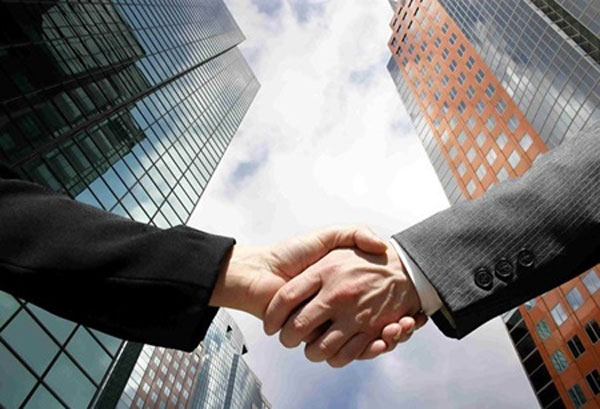 Experts said 2014 and 2015 was the breakthrough period for M&As in the market. — Illustrative Image/ Photo tapchitaichinh
Experts said 2014 and 2015 was the breakthrough period for M&As in the market. In the context of the frozen property market, the progress of several estate projects with favourable locations was stagnant as investors were facing financial difficulties.
Several real estate investors with strong financial abilities, both inside and outside the country, have taken advantage of the land fund to increase the supply to the market.
These projects could rake in big profits in the future while saving initial investment costs.
Novaland has been one of the notable investors which started the wave of M&As in the property sector. In the past three years, Novaland has acquired up to 25 real estate projects. Most of them are medium and high-end apartment projects with selling prices between VND24 million and VND27 million per sq.m.
The company has quickly brought some acquired projects into the market such as Lexington Residence, Icon 56, Galaxy 9, and River Gate, in addition to The Tresor and Lucky Palace.
The acquisition of several favourable locations has helped the company promote its sales.
FLC Group, Vingroup, Him Lam, and Dat Xanh, in addition to Hung Thinh Corp, have also been popular names in the sector with big M&A deals since 2014.
For example, FLC Group's strategy was to focus on both, acquisitions of ongoing projects and investing in new ones.
Over the past three years, FLC has poured hundreds of billions in buying projects of Alaska Garden City (Dai Mo, South Tu Liem District), Ion Complex Tower (36 Pham Hung Street) and The Lavender (Ha Dong District), and 265 Cau Giay.
Vingroup also invested around VND10 trillion for its M&A activities in 2014. It acquired several projects at prime locations such as Giang Vo Exhibition Centre, Starcity Centre, 233, 233B and 235 Areas of Nguyen Trai Street. In addition, Vingroup also bought shares at many businesses which have big land funds in Da Nang and HCM City.
The M&A in the property sector has also seen the participation of foreign investors. Creed Group poured VND4,446,000 million into buying shares and investing in hoing projects of An Gia Investment. Warburg Pinc invested VND2,223,000 million into Vincom Retail of Vingroup, bringing its total investment to VND6,669,000 million to develop the biggest commercial centres in Viet Nam under the Vincom brand name.
However, Nguyen Van Duc, deputy general director of Dat Lanh Real Estate Company said the number of projects which are needed for M&As is big. In HCM City alone, there are 700 stagnant real estate projects.
The pressure to handle stagnant projects was big, thus opening opportunities for investors to acquire them at cheap prices, Duc said, and added that the M&A would be the main strategy of several estate firms in the upcoming time.
Sharing ideas, Stephen Wyatt, general director of JLL Viet Nam, said this year would witness a boom in M&A activities in the property market.
He said that foreign investors would increase their investment in the sector as Viet Nam had been considered one of the most attractive markets in the region. Some foreign investment funds wanted to increase their presence in Viet Nam through JLL by acquiring or co-operating on domestic projects.
VNS