VietNamNet Bridge – Mobile World, one of the largest mobile phone and electronic product distribution chains in Vietnam, is preparing to open its first stores in Laos, Cambodia and Myanmar in early 2017, revealed its CEO Tran Kinh Doanh.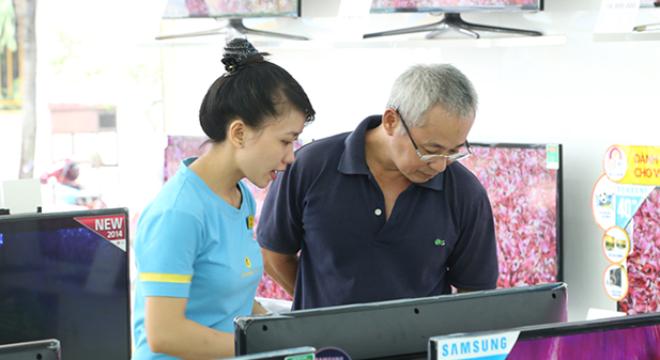 Doanh said Mobile World will distribute three major products in these countries, including mobile phones, electronics and groceries.
This year Mobile World aims to earn a total revenue of approximately VND34,000 billion, after-tax profit of VND1,400 billion, an increase of VND400 billion compared with 2015.
To become one of the biggest e-commerce firms in Vietnam is another goal of Mobile World. Its online sale currently accounts for less than 10% of the total revenue.
2015 was a successful year for Mobile World, with revenue of about VND25,000 billion (more than $1 billion), after-tax profit of VND1,000 billion. Both revenue and profit increased by 60-70% over the yearly plan. Its distribution network has covered 42 provinces and cities, with a total of 70 stores. Particularly, it opened over 200 new cell phone stores in 2015, raising the total number to 550.
This year Mobile World plans to expand its network to all 63 provinces and cities in Vietnam and to become the second electronic and mobile phone retail chain in Vietnam.
In late 2015, Mobile World declared it would join the food market with 13 stores. The corporation currently 17,000 employees and is expected to increase to about 26,000 people.
US$1 = VND22,500
Na Son