The European Parliament (EP) adopted an official resolution ratifying the Vietnam – EU Partnership and Cooperation Agreement (PCA), at a plenary session in Strasbourg city, France, on December 17.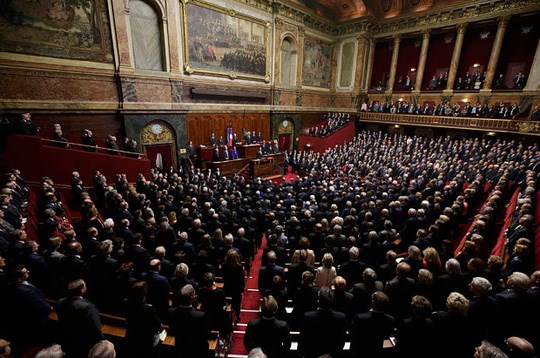 The resolution welcomes Vietnam's outcomes in "Doi Moi" (reform) and integration over the past time and hails the country's role and position in regional and global arena.
It said cooperation between the EU and Vietnam has developed rapidly since they established diplomatic ties 25 years ago, moving from an initial focus on trade and aid to cooperation and comprehensive partnership.
The EP stressed that the signing of the PCA with Vietnam demonstrates the strategic significance of the Southeast Asian country as a key partner of the EU in the region and ASEAN.
The parliament committed to widening and deepening the Vietnam-EU relations across sectors such as social affairs, democracy, human rights, and settlement of regional and global challenges.
In its resolution, the EP expressed its deep concerns over illegal and unilateral actions that cause tensions in the East Sea, threatening peace, security, stability, international trade and fundamental benefits of the EU in the region as well as navigation safety and freedom on the union's main maritime trade routes.
The EP calls for more efforts from China and parties involved to reduce tensions in the East Sea while stressing it is necessary to address disputes via peaceful means, building trust, and holding bilateral and regional negotiations on the basis of international law, including the 1982 UN Convention on the Law of the Sea (UNCLOS).
VNA