VietNamNet Bridge - In an interview with Nikkei, Chairman Truong Gia Binh of the FPT Corporation, one of the largest IT corporations in Vietnam, said that FPT aims to implement one or two mergers and acquisition (M&A) deals each year to expand the market and develop new businesses.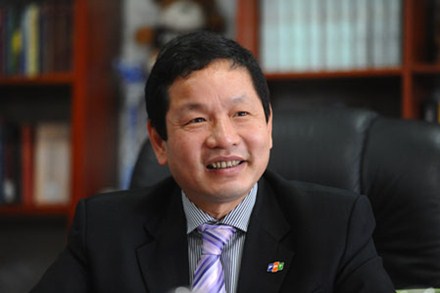 "We are planning to invest about $50 million annually. FPT wants to develop more in America. We expect to have some M&A deals in the US, worth abouth $50-$100 million," Binh said.
Japan is the most strategic market of FPT at present, contributing up to 50% of total revenue. However, the highest growth rate belongs to the US market, with 45%. The remaining revenue comes from emerging countries as Bangladesh, Laos, Myanmar, and Cambodia.
FPT's plan is to increase its global sales from the current figure of $200 million to "$1 billion in 2020.
"In the next 15 years, we want to join the group of leading corporations in the world. Currently, FPT has about 30,000 employees and we are planning to triple it in the next 5 years," FPT Chairman said.
Regarding the recent development when the Vietnamese Government requested the State Capital Investment Corporation (SCIC) to withdraw all capital from FPT (6% of charter capital), Binh said many foreign institutions are interested in the idea but the SCIC has not released the specific schedule for the sale of FPT shares.
In the January-September period of 2015, FPT earned consolidated revenues of more than VND29.2 trillion ($1.3 billion), up 20% year on year. In particular, revenue from overseas operations increased 36% globalization, reaching VND3,409 billion, equivalent to $156 million. Profit before tax reached VND1,969 billion, rose by 8%.
In 2014, FPT acquired RWE IT Slovakia and is expected to generate revenue of $80 million in 5 years with this deal. FPT also acquired 123mua, an online shopping site of VNG.
Na Son