Venezuela on November 18 ratified the Vietnam-Venezuela Agreement on Agricultural Cooperation Projects for 2015-2018, which was inked by the two countries in Hanoi last August.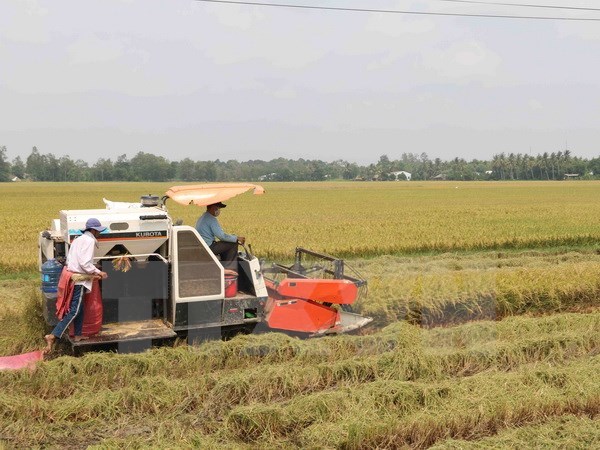 The agreement was published the same day in Venezuela's Official Gazette No. 40,790.
It defines collaboration mechanism that allows Vietnam's support to Venuezuela in the identification, design, and execution of activities to develop rice farming and beef cattle production.
The agricultural cooperation projects aim to improve food production capacity of Venezuela. The country so far has to import most of food for domestic consumption despite great potential for agriculture.
They are also expected to help the two sides achieve the annual trade target of one billion USD set by President Truong Tan Sang and President Nicolas Maduro during the Venezuelan President's visit to Vietnam in August.
The two nations have signed around 60 cooperation agreements on energy, oil and gas, infrastructure, textile and garment, culture and agriculture.
Trade between Vietnam and Venezuela has seen continuous growth in recent years, hitting 62.7 million USD last year, with the former enjoying a trade surplus of 57.3 million USD.
Vietnam mainly shipped garments and textiles, footwear, telephone and spare parts, electricity and electronic devices, food and foodstuff to Venezuela while importing garment and footwear materials, rubber, equipment and spare parts from this market.
As of April 2015, Vietnam poured 1.8 billion USD into its projects in Venezuela, making the Latin American country one of its top investment destinations, according to the Ministry of Planning and Investment's Foreign Investment Agency.
VNA