Though Vietnam's ranking in the World Bank's Doing Business 2016 report is up, the pace of its business climate improvement remains slower than in other regional countries, according to an expert at the Central Institute for Economic Management (CIEM).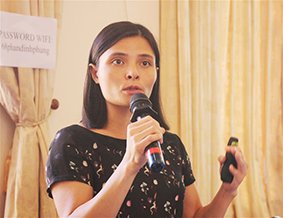 Nguyen Minh Thao, deputy director of the Business Environment and Competitiveness Department at CIEM - PHOTO: CIEM
Nguyen Minh Thao, deputy director of CIEM's Business Environment and Competitiveness Department, said other regional countries have accelerated reforms to improve their rankings long before.
Vietnam is ranked 90th among 189 countries and territories in terms of ease of doing business in the Doing Business 2016 report which the World Bank released on Wednesday.
Thao said other economies have progressed faster than Vietnam as they have worked hard to better their business environments for many years.
In the report, South Korea stands fourth, Hong Kong fifth, Taiwan 11th, Malaysia 18th, Japan 34th, Thailand 49th, China 84th and Vietnam 90th. Vietnam's ranking is higher than Indonesia at 109th and the Philippines at 103rd.
According to the WB report, economies in all income groups carried out reforms, with Vietnam having five reforms, Hong Kong four reforms and Indonesia three reforms.
Vietnam's recognized reforms include ensuring borrowers' right to inspect their credit data and establishing new credit bureaus to expand borrower coverage. Thanks to this, the coverage of borrowers was expanded on par with some high-income economies and small businesses in Vietnam with a good financial history will find it easier to get loans as credit institutions can easily assess their creditworthiness.
According to Thao, Vietnam's ranking in the report is three notches higher than in the previous report owing to improvements in starting a business, getting electricity, getting credit, paying taxes and resolving insolvency.
This year, the WB made some additions and changes in the methodology by providing more indicators concerning dealing with construction permits, getting electricity, registering property and enforcing contracts, as well as adjusted the indicator of trading across border.
Of the indicators with improvements, she said, getting electricity has improved most. Vietnam has reduced the time required for getting an electricity connection from 115 days to 59 days. Vietnam's resolving insolvency has increased two notches thanks to adjusted rules in the law on bankruptcy.
However, according to Thao, it should be noted that the WB's survey ended on May 31, 2015 when some legal documents have yet to take effect or just come into force.
SGT