VietNamNet Bridge - There will not be the VND30 trillion fund to support the development of supporting industries as initially planned. Instead, there will be a lot of investment incentives to be offered to businesses in the fields.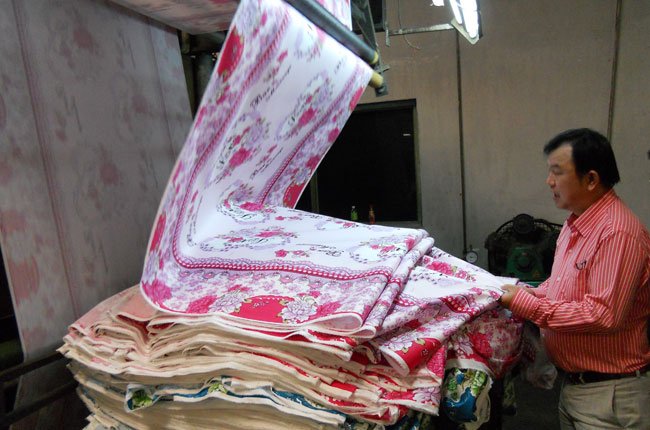 An official of the Ministry of Industry and Trade on October 6 said government's members are making comments on the draft decree on supporting industries development which is expected to come out in late October or early November.
The first draft version of the decree was opened for public opinions in late 2014. It said that individuals and businesses which make products or provide services in supporting industries would be able to get preferential loans from a fund to be set up with the capital of VND30 trillion.
However, the VND30 trillion fund was not mentioned in the latest draft version. Instead, the draft decree offers a series of preferential policies on capital access, technology transfer, research and development, and assistance to develop markets.
A report says there are 1,400 domestic enterprises making component and accessories for electronics, automobile, motorbike manufacturers. In the textile and garment industry alone, there are 600 enterprises making input materials and supporting accessories.
Vietnam's supporting industries remain ailing because of many reasons, including the weak financial capability. 
The weak supporting industries are believed to be the major reason behind the trade deficit in the last many years. In 2013, Vietnam imported $53.1 billion worth of products which were the input materials for electronics, textile & garment, footwear and other industries. The figure was estimated at $67.6 billion in 2014.
Truong Chi Binh, director of the Supporting Industries Development Center under the Ministry of Industry and Trade, said Vietnam needs to lay down the policies at the national level to develop supporting industries.
Therefore, under the draft decree, a national program on supporting industries development would be set up, while supporting industries development centers would also be established in localities to coordinate the program's implementation.
Regarding the investment incentives, the developers of supporting industries complexes would be exempted from the land and water surface rents during the construction time and for the first 11 years since the day the projects become operational. They would be able to enjoy the 50 percent land rent cut in the next 9 years, get the state's support in site clearance. 
Regarding the bank loans access, the draft decree says that the investors would be able to get preferential loans from the Vietnam Development Bank. 
In case they get loans from commercial banks at commercial interest rates, they would get the prop-up of 3 percent of interest rate from the state. They could borrow up to 85 percent of total investment capital needed for no longer than 15 years.
TBKTSG