The Vietnam Coal and Mineral Industries Group (Vinacomin) launched a coal exploration project in Tien Hai district, the northern province of Thai Binh on September 21.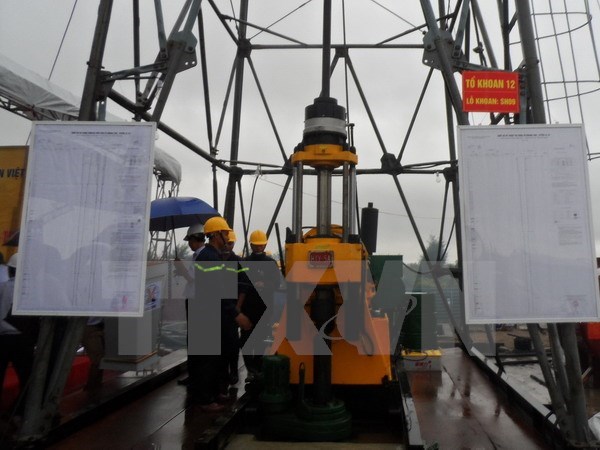 Covering 5.29 square kilometres with a depth of 1,200 metres, the project will include 18 geological and five hydrogeological boreholes.
The two-phase project is scheduled to last between 36-42 months and is expected to explore 236 million tonnes of coal.

Results from the exploration will be used to compile a geological report which will be submitted to the National Minerals Reserve Appraisal Council for approval.

Speaking at the launching ceremony, Deputy Minister of Industry and Trade Cao Quoc Hung highlighted the significance of the project, declaring it an initial step in the strategy to develop a potential coal basin in the Red River Delta.

Exploration in the locality will contribute to determining the geological structure and reserves, analysing the geological condition and the quality of coal in the area, and researching and selecting suitable technologies for exploitation in the future.
VNA