Vietnam witnessed a trade surplus of 14.56 billion USD with the US in the past seven months, according to the latest statistic from the General Department of Customs.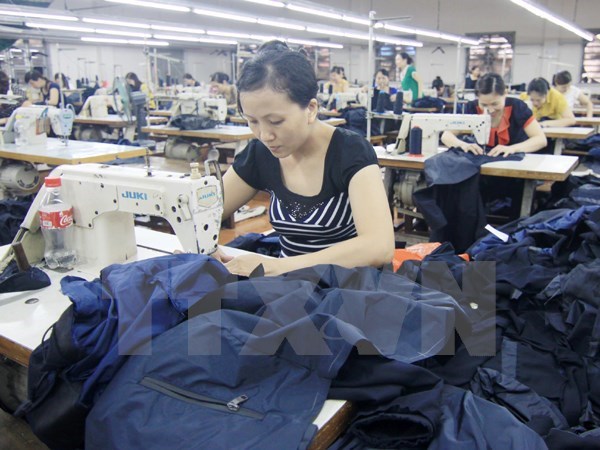 During this period, Vietnam exported goods worth 18.86 billion USD, while its imports had reached more than 4.3 billion USD. As per these figures, the US remained Vietnam's largest export market among 200 countries and territories that it had established trade partnerships with.
Of the 40 items exported to the US, textiles and garments posted the highest export turnover at approximately 6.3 billion USD, accounting for 33.4 percent of Vietnam's total export value.
Four other products which witnessed a turnover of at least 1 billion USD included footwear at 2.36 billion USD, telephones and components (1.53 billion USD), and computers, electronics and spares (1.5 billion USD), in addition to wood and wooden goods (1.45 billion USD).
Vietnam, meanwhile, had imported 43 kinds of goods from the US including phones and spares which recorded the highest import value of 842.8 million USD, machines, equipment and components (over 587 million USD) and cloth (527 million USD).
Excluding the influence of TPP, the bilateral trade between the two countries could amount to 51.4 billion USD by 2020, the Government's news website chinhphu.vn quoted the American Chamber of Commerce in Vietnam (AmCham) as saying.
VNA