Simon Topping, head of KPMG's Asia-Pacific Financial Services Regulatory Centre of Excellence will visit Vietnam this week to share his experiences in Basel implementation in other countries in Asia.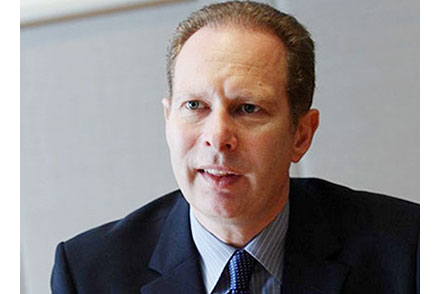 Simon Topping.
The local regulators, the State Bank of Vietnam is progressing with implementation of Basel requirements to strengthen the banking sector and to ensure that banks are sufficiently capitalised.
Topping will tour the country with Steve Punch, KPMG's local head of Financial Risk Management and meet with the central bank (SBV) and several banks in Hanoi and Ho Chi Minh City. He will also be facilitating a workshop in Hanoi themed "Lessons from Basel implementation in Asia".
Topping is a globally recognised leader in banking regulation, having spent 30 years with the Bank of England and the Hong Kong Monetary Authority (HKMA).
As executive director (Banking Policy) at the HKMA, he was the leader of the Basel II programme for Hong Kong. He is particularly noted for his involvement in the HKMA policy development of Basel regulations.
Throughout his career, Topping has worked with numerous regulators across Asia to develop country-tailored Basel frameworks. Most recently he advised the Chinese and Indonesian regulators on their Basel programmes, as well as several major banks in those two countries.
His main areas of interest in the Basel framework are internal capital adequacy and assessment process (ICAAP), capital management, model validation, operational risk (AMA), stress-testing, and Basel III liquidity risk metrics.
Topping will stay in Vietnam from September 8-11.
KPMG- a global network of professional firms providing audit, tax and advisory services- operate in over 155 countries and have more than 155,000 professionals working in their member firms around the world.
VIR