The General Statistics Office has announced that in the first eight months of the year many commodities recorded sharply rising import turnover over the same period last year, of which motor cars grew the most, at 80.2 per cent, to $3.8 billion.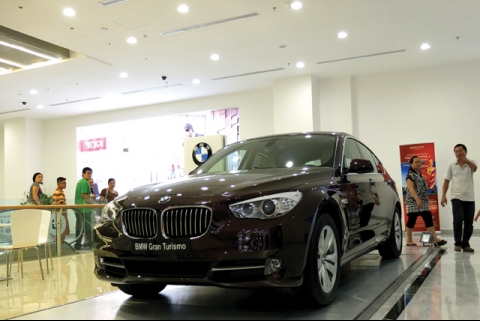 Following motor cars was machinery, equipment and spare parts, with $18.9 billion, up 33.4 per cent, electronics, computers and components $15.1 billion, up 35.3 per cent, telephones and accessories $7.1 billion, up 36.3 per cent, and fabric $6.8 billion, up 11 per cent.
Regarding importers, China remained the largest with turnover at an estimated $32.7 billion and accounting for 29.8 per cent of the total and up 20.4 per cent compared with the same period last year, followed by South Korea, ASEAN, and Japan.
Import turnover in the first eight months was estimated at $109.9 billion, up 16.4 per cent year-on-year, of which the domestic sector imported $44.7 billion, up 7.7 per cent, and the foreign sector $65.2 billion, up 23.2 per cent.
VET