VietNamNet Bridge - The VND30 trillion vegetable oil market has welcomed many newcomers, as well as a major sweets manufacturer.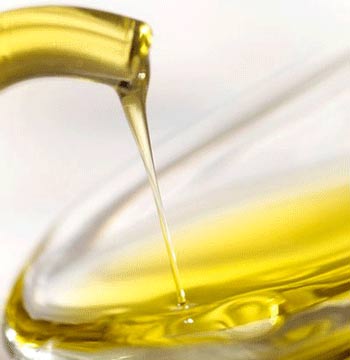 A new brand appeared on June 25 – Tiara soybean oil of ICOF Vietnam, from Malaysia.
Earlier, Kinh Do, well known as a big sweets manufacturer, also signed an agreement with Felda Global Ventures (FGV) and Indo-Trans Logistics Corporation (ITL) to set up the biggest palm oil joint venture in Vietnam, after it bought 51 percent of stakes of Vietnamese Vocarimex.
ICOF Vietnam's general director Lee Nio Kwee said with the average annual growth rate of 8 percent per annum and the estimated total consumption of 850,000 tons (16.2 kilos per head) by 2020, the Vietnamese market has great potential.
"With improved living standards, Vietnamese now tend to consume products good for health," he noted.
Analysts noted that ICOF Vietnam will be a formidable rival to domestic manufacturers, because it is a distribution company of Inter-Continental Oils & Fats Pte Ltd, belonging to Musim Mas of Singapore, one of the world's largest palm oil manufacturers.
At present, the products are imported from Malaysia. However, in the future, they will be made at the plant Musim Mas and Vocarimex building in Nghi Son Economic Zone in the central province of Thanh Hoa.
Licensed in March 2013 with the investment capital of $71.5 million, of which Musim Mas contributes 70 percent of capital and Vocarimex 30 percent, the plant is expected to become operational by the end of 2016 as the largest vegetable oil plant in Vietnam. 
In late 2014, the market witnessed the appearance of Ranee, an oil brand developed by Sao Mai, a real estate and seafood company.
The newcomer did not jump into the crowded vegetable oil market segment, but it decided to make a new product from catfish oil.
Market remapped
Analysts believe that the market will be restructured with the appearance of so many big companies.
Kinh Do, a big sweets manufacturer, has given up its core business field to join the essential food market, which is believed to be 12 times larger than the sweets market.
It has renamed itself as Kido (KDC) and is moving ahead with the plan to conquer the vegetable oil market where many big companies exist.
By teaming up with FGV, analysts commented, Kido wants to develop strongly by 'standing on the shoulders of the giant", as FGV is the world's largest palm oil producer.
According to the Ministry of Industry and Trade, there are some 40 cooking oil manufacturers. Seventy percent of them are palm oil and 23 percent are soybean manufacturers.
DNSG