VietNamNet Bridge - Analysts doubt that the decree on the investment mode of private public partnership (PPP) will cause a breakthrough in infrastructure development.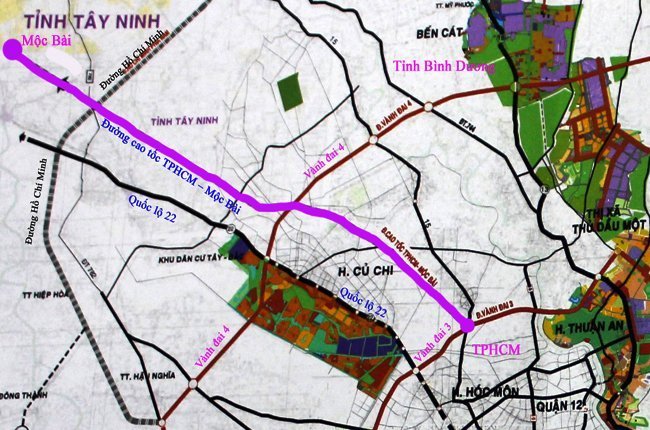 Reports all show that BOT (build, operation, transfer) road projects have been booming over the last two years. Tens of BOT projects have kicked off on Highway No 1A alone.
Dr. Pham Sanh, former head of the taskforce on Phu My Bridge project management, said under current regulations investors with modest capital can undertake road projects.
The investors of projects on Highway No 1A, for example, only contributed 15 percent of their own capital, while the remaining were bank loans. 
Sanh said there was nearly no risk for investors when building the highway, a backbone route in the country, and they have 20-25 years to collect tolls to recover investment capital.
Since April 10, 2015, when Decree No 15 on PPP investment took effect, the Ministry of Transport (MOT) has been accelerating the development of infrastructure projects under PPP, which was believed to be a breakthrough in infrastructure development.
A lawyer, however, said PPP could not be a magic wand that could help settle existing problems.
He said what attracts investors to infrastructure projects is the investment capital recovery capability. 
Investors will only inject money into projects if they believe they can make a profit. Meanwhile, the capital recovery capability of transport projects is in fee collections.
As for the Co Chien Bridge which opened in mid-May 2015, the investor is allowed to collect fees for 19 years and three months to take back the investment capital, even though two-thirds of the capital needed to build the bridge was from the State.
More and more PPP projects will be developed in the future with capital from investors and the State.
"Is it reasonable if people, in order to travel on that roads, have to pay tax to the state regularly, pay tolls imposed on every vehicle they use and pay fees to BOT investors as well?" the lawyer asked.
According to Sanh, in developed countries, information about infrastructure projects is always exposed to the public. 
This includes information about the average number of vehicles every day, the expected fee collection, and the time needed for investors to recover the investment capital.
In Vietnam, only the investment capital and expected fee collection made public.  Thus, foreign investors still hesitate to undertake BOT projects in transport.
Lawyer Luong Van Ly from Viet Long Thang Law Firm, however, said that transparency, not the BOT or PPP investment mode, would determine the success of projects.
TBKTSG