VietNamNet Bridge – Trang Tien, located in the heart of Hanoi, near Hoan Kiem Lake, is called the golden land because the land price here is the most expensive in the capital city as well as the country: about VND1 billion (nearly $50,000/1sq.m).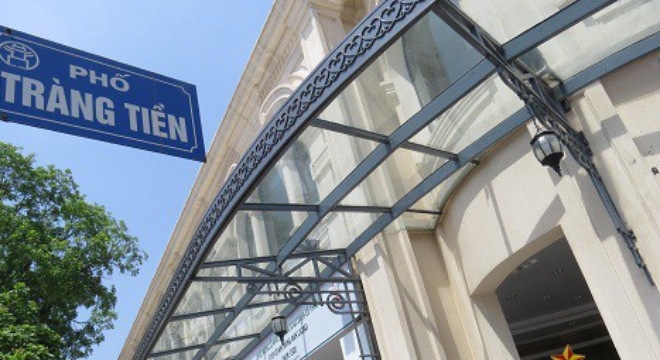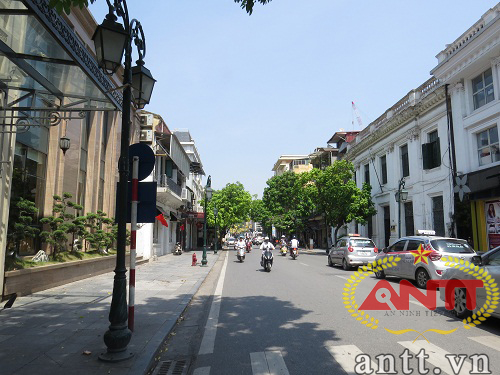 Trang Tien Street.

Trang Tien is one of the most beautiful streets of Hanoi and a former home to the coin casting enterprise of the Nguyen Dynasty in 1808. During the French period, Trang Tien had the French name of Rue Paul Bert.
With a length of over 700m, the street hosts many famous brands of such as Trang Tien Plaza, Trang Tien ice cream, Thang Long bookstore, Bodega bakery, and the Cong Nhan (Workers) Theatre. The following are renowned brands located on the golden land.
1. Trang Tien Plaza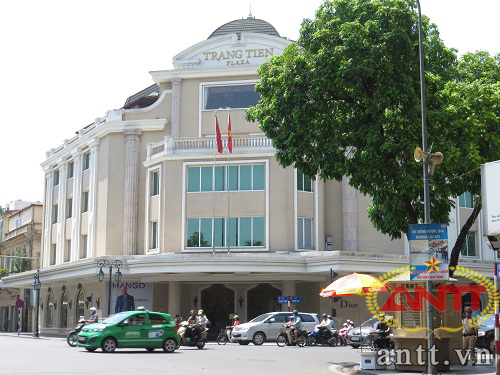 Trang Tien Plaza, with a total land area 4.346m2, is located in a prime location, with three sides facing major streets as Hang Bai, Trang Tien and Hai Ba Trung. This shopping center is several steps from Hoan Kiem Lake.
It is considered one of the most famous shopping malls in Hanoi. In 2013 the Chairman of Imex Pan Pacific Group, Jonathan Hanh Nguyen, paid VND400 billion ($20 million) to change Trang Tien Plaza into a world-class shopping center.
However, after the second restructuring project, which was carried out early this year, Trang Tien Plaza not only focuses on VIPs but also middle-class customers.
2. Trang Tien Ice-cream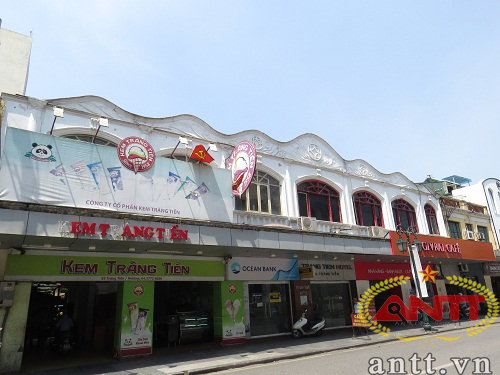 Trang Tien Ice cream is a very famous ice-cream brand of Hanoi. This state-owned company has been controlled by the Ocean Group since December 2013, after this group purchased 78.4 percent of shares worth VND117.6 billion (nearly $6 million).
Reportedly, Trang Tien Ice-cream Company is the owner of 1,500 m2 in Trang Tien Street. Ocean Group's successful purchase of 78.40% of shares means that it holds the right to decide the assets of the ice-cream company, including land at No. 35 Trang Tien.
3. Hanoi Stock Exchange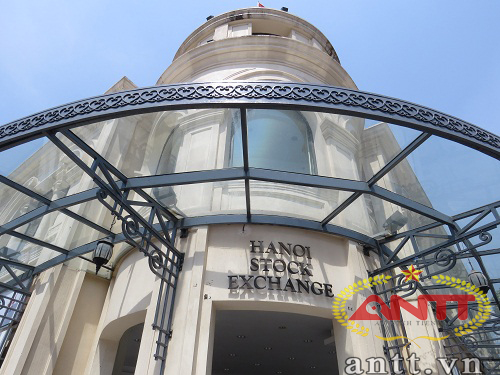 The Hanoi Stock Exchange opened in June 2009, as a State-owned one-member limited liability company.
Located opposite the Hanoi Opera House, the Hanoi Stock Exchange is at No. 5-7 Trang Tien Street.
4. Hotel De l`Opera Hanoi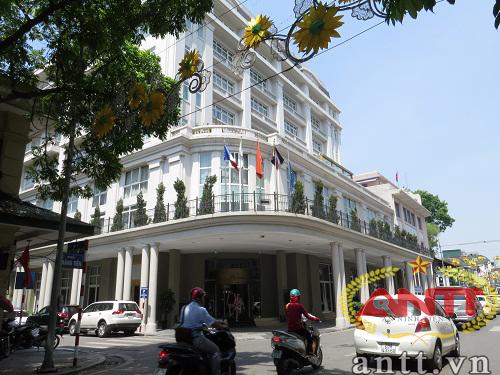 Hotel de l'Opera Hanoi is located at No. 29 Trang Tien, near the Hanoi Opera House. It was built on the grounds of the former Dan Chu Hotel.
The hotel has 107 French-style rooms, with modern amenities, targeting individual travelers and businesspeople.
The owner of this hotel is Dan Chu Trade and Tourism JSC, under the State-owned Hanoi Tourism Corporation. The management unit is the Accor group.
Hanoi Tourist was founded in 1963, currently with 12 affiliates and branches in Ho Chi Minh City, Da Nang, and representative offices in the US, Hungary, Germany, Thailand, etc.
Accor Group was established in 1967, and is headquartered in Paris. In 2011 its turnover was 6.1 billion euros.
Other well-known brands on Trang Tien Street: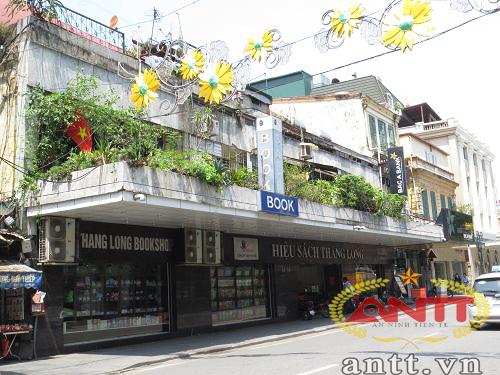 Thang Long bookstore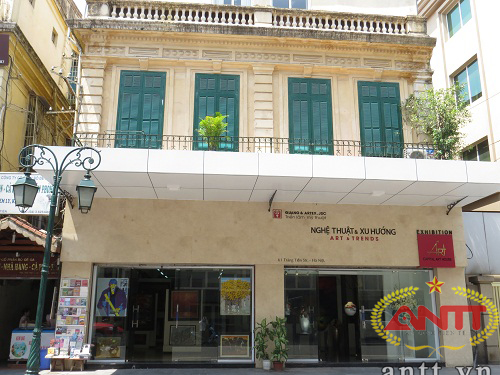 Art Exhibition Center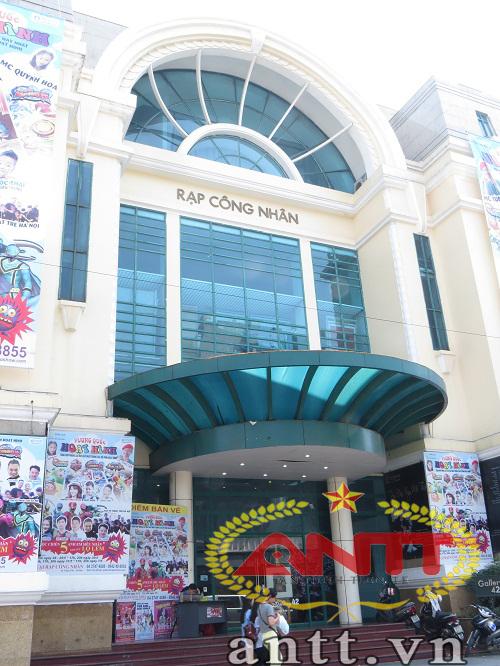 Cong Nhan Theatre.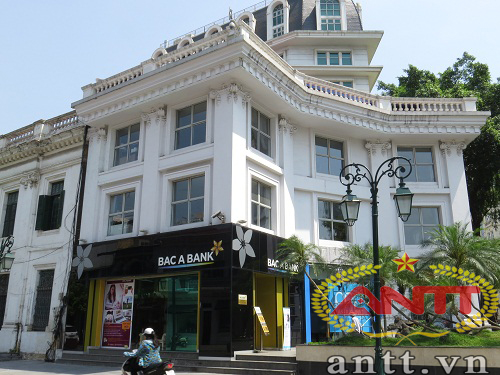 Bac A Bank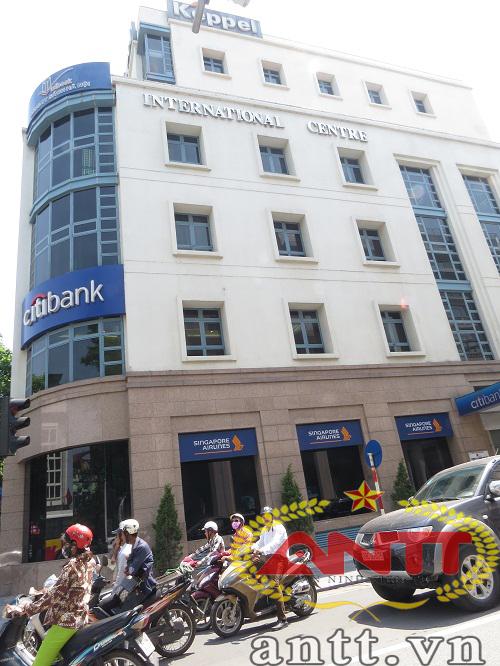 Citibank
ANTT