The State Bank of Viet Nam (SBV) officially acquired Ocean Bank on May 8, gaining all its equity, including its charter capital of some VND4 trillion (US$190.48 million).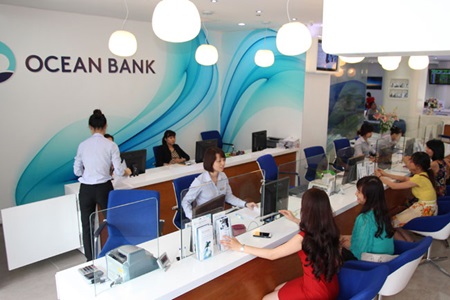 Following the acquisition, Ocean Bank was changed from a joint stock organisation to a one-member limited liability institution.
The stakes were transferred at a price of zero dong per share, similar to the process used by the Viet Nam Construction Bank (VNCB) in March.
The central bank had announced the takeover on April 25, stating that Ocean Bank had shown "fragile operations with serious mismanagement."
While under special supervision by the authorities, the lender could neither handle "heavy financial damages" nor present feasible measures to ensure it held adequate charter capital, as required by the central bank.
The compulsory acquisition was needed to restructure and restore the payment ability of Ocean Bank and prevent its weakness from impacting other credit institutions. This takeover will terminate all rights and interests as well as the status of existing shareholders at the bank.
Today, the SBV also designated several officials from the Viet Nam Bank for Industry and Trade, or VietinBank, to take part in the management of Ocean Bank.
The director of a VietinBank branch in HCM City, Do Thanh Son, assumed the role of chairman of Ocean Bank. VietinBank's credit and investment department director Ngo Anh Tuan assumed the role of general director of the limited bank.
Another VietinBank credit official, Hoang Minh Thai, along with Hoang Mai branch deputy head Tran Trung Dung undertook the roles of deputy general directors of the limited bank.
Two existing deputy general directors of Ocean Bank, Nguyen Thi Hien and Ngo Ngoc Dong, continued to hold their positions.
"The change in the operating model is important for Ocean Bank and its entire staff, opening up a new outlook for their development," said new chairman Son. He affirmed that the management board and employees would cooperate to properly restructure the bank, under the direction of the SBV and relevant agencies.
There was no presentation of Ocean Bank's business performance report at its recent shareholders' meeting. After VNCB, Ocean Bank is the second credit institution to be taken over by SBV.
VNS