VietNamNet Bridge - Over the past decade many recommendations about the opening of casinos to local Vietnamese were made in order to prevent the outflow of a substantial amount of foreign currency to foreign casinos.
However, for various reasons, authorities have not built a complete legal framework for casino operations.
International experience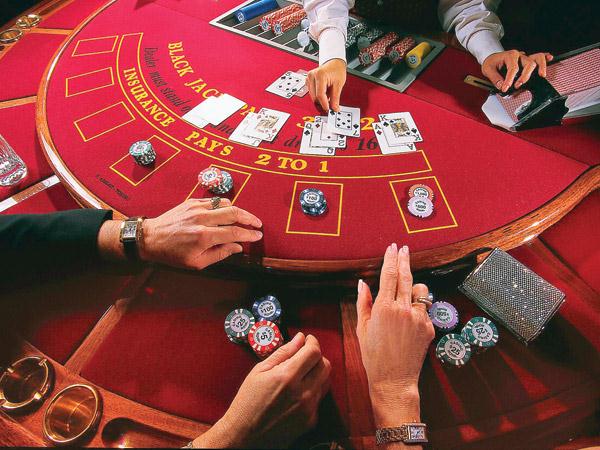 In Asia in general and Southeast Asia in particular, many countries have allowed local people to participate in gambling, including casinos. In neighboring countries such as China, Singapore, Malaysia, South Korea, and the Philippines, besides tourism, casino businesses brings about revenues of tens of billions of dollars each year.
In 2005, Singaporean Prime Minister Lee Hsien Loong took a bold step to revoke the ban on gambling in 1965. In the first year when the two resorts Sentosa and Marina Bay Sands opened, the Singapore government grossed SGD$1.1 billion for the budget from the two resorts in 2011. The two resorts also created jobs for over 30,000 local workers.
In Cambodia, although the statistics are not publicly available, according to experts, each year the casino businesses gross over $250 million, with contribution of many Vietnamese players. According to the Criminal Police Department, from 2011, every day there are about 3,000 Vietnamese going to Cambodia for gambling. This number increases by 700-900 people during the weekend.
According to data from the Ministry of Finance, there are seven businesses in Vietnam with licensed casino operations. Five are small-scale projects (capital of less than $50 million) and two are large-scale projects with capital investment of over $4 billion - Ho Tram Strip in Ba Ria-Vung Tau (went into operation in July 2013) and Nam Hoi An Resort in Quang Nam province (currently not being implemented yet).
Open casino for Vietnamese – a regional trend?
Dr. Tran Kim Chung, Deputy Director of the Central Institute of Economic Management, said the opening of the casinos for local people is a trend in the region.
However, according to the Ministry of Finance, the agency drafting a decree on management of the casino business, this is a business sector with specific conditions and requires the appropriate and tight management to prevent and limit the negative effects of gambling.
Experience from a number of developed countries in the region such as Singapore, South Korea, and Malaysia, shows that the casinos opened to natives are usually large-scale ones with service, tourism, commerce areas and entertainment services with closely monitored security systems.
Singapore also applies entrance fees for citizens of Singapore with a charge of SG$100 at the Marina Bay Sands Singapore to restrict the players who do not have financial capacity. South Korea also collects entrance fees from local residents, $7, and limits the participation of any player if their families have requested it. Malaysia has only one casino, for both foreigners and locals in Genting Highlands Resort, about 35 km from Kuala Lumpur.
Steve Shoemaker, Chief Executive Officer of Asian Coast Development Company Limited of Canada, the investor of Ho Tram, said "there should be close coordination between the legislature, local government and casino operator in limiting the negative impact on local people. In addition to these measures defined in the laws, casinos should be equipped with advanced security equipment of international standard to be able to track players, join the local government in the education community, and have training programs for staff in identifying and warning of those who have symptoms of addiction to promptly stop."
If well organized and controlled, casinos can benefit the state: high taxes, attracting tourists, stimulating the development of multiple satellite businesses such as hotels, restaurants, and controlling the potential risks of social evils.
Dan Tri