Vietnamese dairy firm TH True Milk opened a US$1-billion dairy in a Moscow suburb, Ambassador Nguyen Thanh Son told a Russian newspaper on March 30.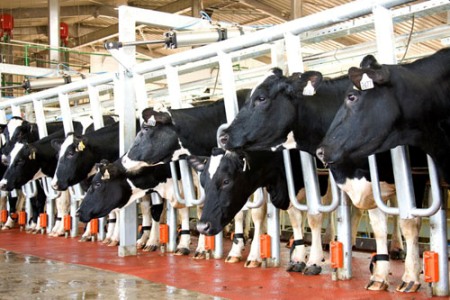 TH True Milk reaches a revenue of  $187.7 million in 2014 and plans a revenue of  $ 281.6 million this year. Photo vietbao.vn
Son told the vn.sputniknews.com the plant would specialise in producing animal feed, dairy cattle breeding and milk production in Moscow.
Son also said other firms involved in garments, agriculture and food in Viet Nam were interested in expanding their networks in Russia by building an industrial zone in suburban Moscow.
The ambassador said the establishment of the Vietnamese industrial zone in Moscow would be an important step to develop the strategic partnership between both countries.
Son said they were planning to build a cultural and trade centre and a hotel in Moscow.
He said a Vietnamese IZ would bring not only Vietnamese enterprises, but also more ASEAN investors to Russia, and said Viet Nam was a link between the ASEAN community and Russia.
VNS