VietNamNet Bridge - Japan is the second largest foreign investor in Vietnam with 2,494 projects as of January 20 and total registered capital of nearly $36.9 billion. However, since 2011, because of difficulties faced by the Japanese economy and the global recession, Japan's investment in Vietnam has declined.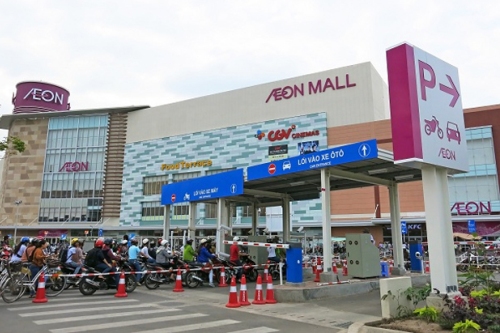 Data by JETRO showed that, in 2014, 436 Japanese-invested projects were licensed in Vietnam, the lowest in three years. The total registered capital was more than $2 billion, less than half of the two previous years.
In particular, the manufacturing sector, which accounts for the largest proportion in Japan's investment in Vietnam, fell, with a reduction of up to 53 projects and nearly 30% in capital, from nearly $1.2 billion in 2013 to nearly $830 million 2014.
Experts say that projects in the manufacturing sector require large capital, long-term investment and depend on market demand.
Atsusuke Kawada, chief representative of the JETRO Hanoi Office, agreed, saying that big projects, particularly in the manufacturing sector, will not be established in the coming time due to business conditions.
Even in indirect investment, according to a report published in February by Stoxplus, Japan still ranks sixth on the list of countries conducting mergers & acquisitions (M & A) in Vietnam.
The field of production of goods and services accounted for only 10% of the total value.
"The big deals of Japan will not appear this year. After a number of major deals last year, the Japanese investors now are shifting to long-term investment with small or medium capital, but with huge potential," the report said.
Japan's reduction of capital in the manufacturing industry has affected Vietnamese partners. A company based in the northern province of Hung Yen, specializing in producing plastic parts, said this year the total value of orders from Japan has been only half compared to last year.
However, surveys by research organizations also showed that there is a new wave of Japanese investment in other sectors such as construction, real estate, transportation and financial investment.
JETRO's report reflects the proportion of new investment projects in construction. Real estate increased from 3% in 2013 to 6% in 2014. In terms of capital, the proportion rose to 13%, compared with 2 % of a year ago.
For example, Tokyu has a joint venture with Becamex IDC to develop the Tokyu Binh Duong Garden City, on an area of over 110 hectares, with a total investment of about $1.2 billion. the Daibiru Group also acquired the office building of the Corner Stone building with $60.1 million.
According to Stoxplus, in the list of M&A deals of Japan in 2014, real estate accounted for 61%, outstripping other sectors such as construction materials, production of goods and services, and others.
In financial investment, last year, Daiwa PI Partners and the VOF investment fund decided to invest $45 million in the International Dairy Company. This was the largest indirect foreign investment deal in a private enterprise in Vietnam in 2014.
Japanese organizations are also major strategic investors in many financial institutions such as the Bank for Foreign Trade of Vietnam (Vietcombank), and the Bank for Industry and Trade of Vietnam (Vietinbank).
According to Recof, with a young population and increasing income levels, Vietnam has become an attractive market and continues to lure Japanese investors.
Aeon, the largest retailer of Japan, has poured more than $500 million for two commercial centers in Ho Chi Minh City and Binh Duong Province, and another center is about to open in Long Bien District (Hanoi).
Aeon also plans to expand by purchasing shares of two local supermarkets, Fivimart and Citimart.
Japan's leading digital advertising company, D.A. Consortium (DAC), recently signed a memorandum of understanding with FPT Online on technology transfer and cooperation.
"The Japanese are very familiar with the business environment and practices of Vietnam. The two countries have over 40 years of cooperation. Japan will still be the leading investor in Vietnam in the coming time. As the manufacturing sector is in trouble, they will search for fields with the ability to survive or markets with growth potential," said Nguyen Van Toan, Vice President of the Overseas Investment Business Association.
S. Tung