VietNamNet Bridge – Vietnam plans to double the production capacity of the Tan Rai and Nhan Co projects to 2.6 million tons of alumina per annum.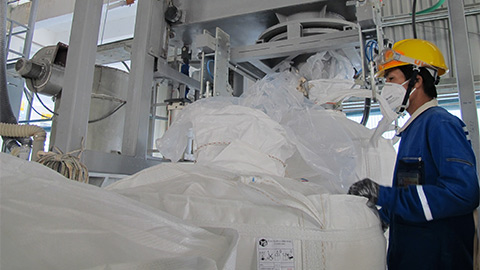 The Prime Minister's recent working visit to the Central Highlands bauxite complex confirmed the great potential of bauxite exploitation there and aluminum industry development.
Analysts once looked at Tan Rai and Nhan Co alumina projects with dubious eyes. However, it is obvious that domestic demand for alumina to make aluminum has become far higher than the output Tan Rai and Nhan Co can provide. The alumina output at the Central Highlands complex will not be enough for domestic use in the next three years.
Time for a new industry
A report of the Ministry of Industry and Trade (MOIT) showed that Vietnam has to import 100 percent of aluminum it needs, about 500,000 tons a year, worth $1.2 billion. The demand will increase rapidly as a result of the government's policy on speeding up the development of support industries.
The aluminum industry, if it can be developed, is expected to make up 0.3 percentage points of GDP. The aluminum industry development would also help develop the production of aluminum-based goods, including household-use appliances, motor components and others.
Dung, during a working visit to the Central Highlands, said that Vietnam exploits bauxite and makes alumina not just for export. More importantly, Vietnam strives to make aluminum from alumina and post-aluminum products, thus helping form a new industry in the Central Highlands.
Analysts say aluminum will be the second most important colored metal in the 21st century, below steel.
Central Highlands complex lures investors
Private investors, now aware of the importance of the aluminum industry, are planning to inject money into the Central Highlands' complex.
In June 2014, Tran Hong Quan Company received a license to set up an aluminum electrolysis plant, capitalized at $665 million. It hopes the first aluminum commercial products would hit the market in 2017.
The maximum capacity of 450,000 tons of aluminum is expected to be reached by 2019, which would require 900,000 tons of alumina.
The expected output of the Tan Rai Plant in Lam Dong province has been underwritten by foreign customers.
The Nhan Co alumina Plant in Dak Nong province, which would become operational by the end of 2015, has the capacity of 650,000 tons, which still cannot satisfy Tran Hong Quan's demand.
South Korea's Hyundai Group is moving ahead with an aluminum project, which would have capacity higher than Tran Hong Quan's plant.
Pham Huyen