VietNamNet Bridge – The Vietnam Maritime Administration has asked the Ministry of Transport to not re-licence foreign shipping firms to operate on domestic routes.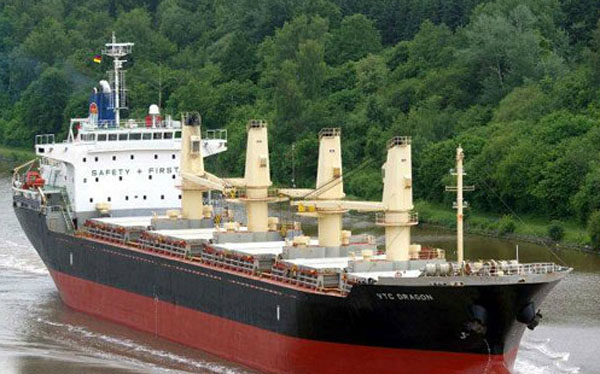 The ban was imposed in early 2013 and the government did not stipulate whether the ban would be removed or it would take forever. Recently, many foreign shipping firms expressed their wish to participate in inland shipping services, even with limited business like gathering cargo and transporting empty containers. The proposal has worried local shippers.
The Deputy Director of a domestic container shipping company said that earnings from gathering goods for the mother ship and carrying empty containers accounted for 40-50% of his company's revenue.
An official of the Bien Dong Ocean Shipping Company said, thanks to the ban of foreign ships on domestic waterways, Bien Dong has used two more vessels on local routes. These ships were previously leased to foreign partners. He said if foreign shippers return, local firms would have losses.
Head of the Vietnam Maritime Administration, Mr. Nguyen Nhat, said the ban has had a positive outcome. Currently the domestic fleet takes care of 100% of domestic freight by sea. The number of container ships for domestic routes increased from 19 in 2013 to 30 this year.
Nhat said if the ban is maintained, the restructuring process of the local fleet will be more active because container ships account for only 3.5% of the total tonnage of Vietnam's fleet, compared to 14% in the world.
Vietnam Maritime Administration's vice chief Bui Thien Thu explained that Vietnam's fleet transports nearly 100% of cargo on domestic routes because Vietnam still allows four foreign ships to gather cargo for mother ships.
For example, Maerks Vietnam has a mother ship at the port Cai Mep - Thi Vai in the southern province of Ba Ria – Vung Tau. This vessel is served by two ships which carry empty containers and export goods to the mother ship.
However, according to the agency's inspection, these ships did not gather goods and carry to the mother ship at the port of Cai Mep - Thi Vai but to Ho Chi Minh City. Therefore, the Vietnam Maritime Administration has asked the Ministry of Transport to revoke the licence.
When the ban was issued nearly two years ago, many people worried about the capability of the domestic fleet and the increase of freight rates.
Nhat said by the end of 2014, the capacity of the local fleet was still 20-30% more than market demand and the freight rates are 30% lower from early 2014. "Therefore, it is necessary to keep protection of container inland transport to facilitate the recovery of the domestic fleet," he added.
Nhat said the protection of inland transport is entirely consistent with international norms and Vietnam laws.
Quyet Thang