VietNamNet Bridge – The ruble depreciation is believed to be only a temporary uncertainty and will not have an enormous impact on Vietnam's economy, government officials say.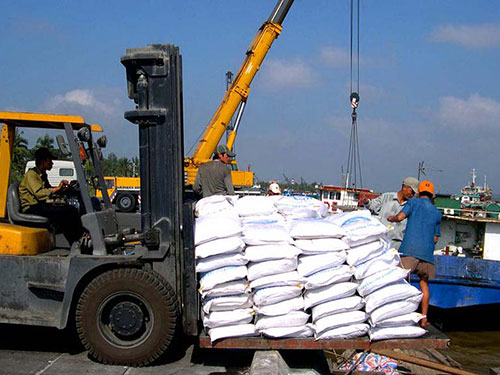 In principle, the ruble free fall would affect Russian purchasing power. However, Pham Quang Niem, Vietnamese Commercial Counsellor to Russia, believes that the difficulties are just temporary and that there are solutions to the problems.
"I believe the picture of Vietnam's exports to Russia in 2015 will be bright," Niem said.
Russia is one of Vietnam's major importers. It has high demand for tropical products it cannot produce domestically. The demand has become even higher as Russia has restricted imports from the EU and the US, and begun seeking alternative supply sources, including Vietnam.
Regarding the currencies to be used in two-way trade, Niem said the US dollar now is the main currency used in payment, but the two sides have thought of making payment in local currencies.
"The current ruble depreciation will not last forever and it will not lead to an import interruption or a sharp import drop as people think," Niem said.
Russians are optimistic about the status of the ruble, believing that the floating currency, to some extent, would help encourage production and export. The prices of goods in Russia have increased just slightly, while bread has become cheaper.
Nguyen Van Ky, general director of the An Giang Seafood Import-Export Company (AGF), predicted that the ruble crisis would affect Vietnam's exports, but not seriously.
As for AGF, catfish exports to East Europe, including Russia, just account for 3.8 percent of its total exports. Therefore, the ruble crisis will not have a major effect on AGF's business.
However, he believes that though Russian consumers have fastened their belts, they would still buy Vietnamese seafood products, because the products are much cheaper than those from other exporters.
Meanwhile, the companies that mostly export products to Russia all said their export turnover in 2015 would decrease by 15-20 percent.
An Dinh Technology Investment and Development is an example. It produces and exports about $1 million worth of Japonica rice a year to Russia, the market that accounts for 20 percent of its total export turnover.
An Dinh's general director Nguyen Thanh Nhi said Russian partners had stopped negotiating contracts in 2015, because the export price in US dollars would be too high.
The ruble depreciation, according to Dr. Le Dang Doanh, a renowned economist, is a major concern. "I wonder if Russian partners can bear such sharp price increases," he said.
Thanh Mai