VietNamNet Bridge – According to a decision signed by Prime Minister Nguyen Tan Dung on Dec. 22, the two largest card networks in Vietnam - Vietnam National Financial Switching Joint Stock Co. (Banknetvn) and Smartlink Card Services Joint Stock Company (Smartlink) – will be merged.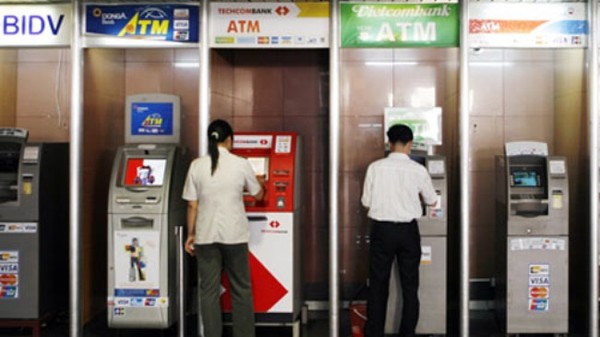 The time for monopoly exemption is five years and it will be renewed automatically if the parties do not break the rules. Monopoly exemption is the last and the most important condition paving the way for the merger of Banknetvn and Smartlink – the two largest, exclusive banking card alliances in Vietnam today.
Under the plan, on Dec. 30, Banknetvn and Smartlink will sign a merger contract and will complete the final procedures for the debut of the new company in the first quarter of 2015.
The new company will have the State Bank of Vietnam (SBV) as the largest shareholder. Its goal is to develop infrastructure for retail banking and non-cash payments in Vietnam.
The merged card alliance is expected to help banks save resources and infrastructure investment costs. The payment and money transfer transactions will be more convenient and faster. Customers will also have the opportunity to enjoy many more benefits from modern payment modes.
The idea of forming the unified system of payment cards in Vietnam was introduced in 2003. In 2007 Banknetvn was founded by three state-owned commercial banks - Bank for Agriculture and Development of Vietnam (Agribank), Policy Bank, and Bank for Investment and Development of Vietnam (BIDV).
The second card union - Smartlink – was founded in 2007, with the participation of the Bank for Foreign Trade of Vietnam (Vietcombank) and 15 joint-stock banks. The market then also saw the establishment of the third card union - Vina Smart Card Joint Stock Company (VNBC), which then merged with Banknetvn.
The merger of SmartLink and Banknetvn was approved in November 2012. The parties agreed to invite independent auditors to evaluate the assets of the two unions, and the task was scheduled for completion before Dec. 12, 2012.
However, the procedure was longer than expected, in particular, demonstration to be granted the government's exemption of monopoly, as the only two card alliances on the market were merging.
The current regulations prohibit economic concentration if the combined market share of the new merged firms account for more than 50% of the market.
The economic concentration (merger) only enjoys a monopoly exemption if it makes a contribution to the country's development. The Prime Minister is authorized to consider and decide on the grant of monopoly exemption.
Hai Ly