VietNamNet Bridge – Vietnamese officials and experts have denied that the world's oil price has dropped to below $55, while the exploitation cost in Vietnam is $50-70 per barrel.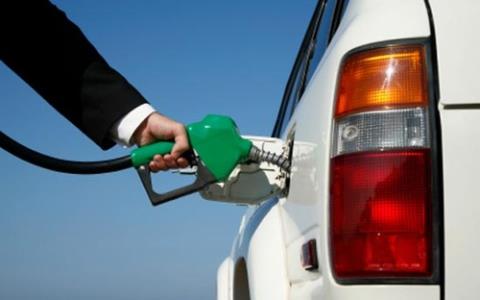 Bloomberg newswire has quoted BP-sourced figures as reporting that the crude oil reserves in Vietnam are the second largest in East Asia, just under China, with 4.4 billion barrels, or 630 million tons. The black gold brings high revenue to the country's budget, and therefore, the 40 percent oil price fall since July has forced ministries to discuss the way out.
The Ministry of Planning and Investment (MPI) said that it costs $30-70 to exploit a barrel of crude oil. The figure coincides with the HCM City Securities Company's report that $50 is the break-even point for PetroVietnam, the national oil & gas group.
With this production cost, Vietnam would only make a profit if it can sell crude oil at above $70 per barrel.
According to the General Department of Customs (GDC), Vietnam had exported 8.7 million tons of oil by mid-December, earning $6.9 billion, which means that a barrel of oil was exported at $113.
However, the oil price has been decreasing with the average export price in July – December at $73 per barrel. Meanwhile, the price has plummeted to $54 per barrel.
Dr. Ho Sy Thoang from the Vietnam Oil and Gas Association, former president and CEO of PetroVietnam, said in an interview given to Dat Viet newspaper that he is sure the exploitation cost is not as high as quoted.
"The figures $30-70 per barrel are just rough estimates. I am sure that the actual production cost is not so high. And I believe Vietnam won't sell oil at below the production cost," Thoang said.
"Vietnam has been utilizing advanced technology in exploiting oil, while it has been mostly exploiting oil at a depth of less than 100 meters. Therefore, the production cost must not be high," he added.
Thoang admitted that the crude oil price fall will lead to a state budget revenue decrease, but this does not mean that Vietnam will take a loss.
"Even if the crude oil price falls to $50 per barrel, we will not incur losses," Thoang said, adding that Vietnam exports 16 million tons of crude oil a year and imports over 10 million tons of petroleum products.
Chair of PetroVietnam Nguyen Xuan Son said if the oil price falls to below $70, the state budget revenue would decrease by VND28 trillion. However, noting that Vietnam will also benefit from cheaper petroleum imports, he said "Vietnam still can balance revenue and expenditures".
Deputy Minister of Finance Do Hoang Anh Tuan said the ministry does not think it is necessary to raise the exploitation output to offset the price decrease.
Kim Chi