VietNamNet Bridge – The government says the 2014 state budget will be "safe", though the crude oil price has been falling in the world market. However, government officials admit that the continued oil price decrease has raised major concerns.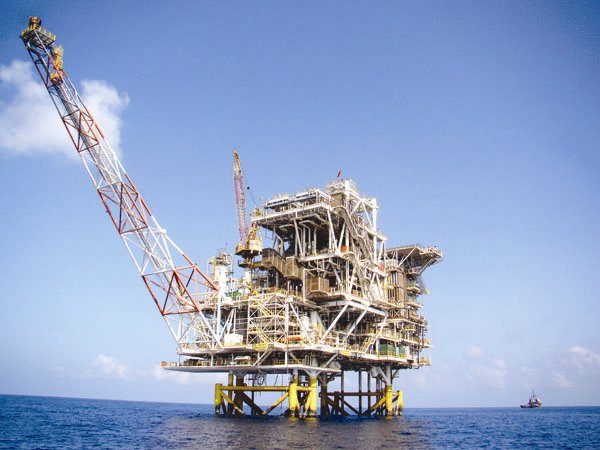 The crude oil price decrease since August has worried oil exporters. However, Vietnam has kept calm, though its budget relies heavily on crude oil exports which bring in $10 billion a year.
Vietnam plans to earn VND85.2 trillion from oil exports this year on an estimated export volume of 14.32 million tons and export price of $98 per barrel. Under current laws, 75 percent of the earnings from oil exports will go toward the state coffer.
The 2014 yearly plan was nearly fulfilled by the Vietnam National Oil and Gas Group (PetroVietnam) as of the end of September.
Vietnam was able to sell oil at $112.4 per barrel, or $14.4 per barrel higher than the estimated export price.
It brought VND80 trillion to the state coffers, money for 11.28 million tons of oil the partners had made payments for.
The oil price stayed at high levels in the first six months of the year and it has been decreasing since August by $5-7 per barrel a month.
With the average oil price of the first nine months of the year at $111 per barrel, or just $1 per barrel lower than that of the same period in 2013, the government is sure that  earnings from oil exports will be far higher than estimates.
Minister of Industry and Trade Vu Huy Hoang told the local press on the sidelines of the ongoing National Assembly that Vietnam is not thinking of cutting expenses though the oil price has dropped sharply by 20 percent.
The 2015 budget
PetroVietnam, the Ministry of Industry and Trade and the Ministry of Finance have been aware of the dangers of the sharp oil price fall.
However, it will take time to re-estimate the revenue and expenses and send warning messages to targeted addresses.
The Ministry of Finance has estimated that revenue from oil exports in 2015 would be VND93 trillion if Vietnam exploits 14.74 million tons, or 0.48 million tons lower than in 2014. The expected average oil export price is $100 per barrel.
However, the estimates were based on a report with updated figures submitted by PetroVietnam to the government in mid-August. Meanwhile, the oil price has dropped to a five-year low, which means the figures and estimates are unreliable.
TBKTSG