VietNamNet Bridge – Stable prices are believed to be good news for national economy and businesses, but economists say government policies are even more important.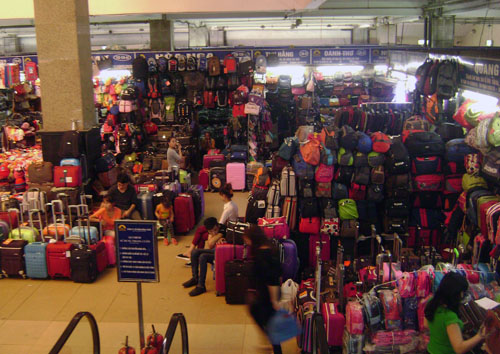 The consumer price index (CPI) often increases in the last months of years, but the CPI in November decreased by 0.27 percent as reported by the General Statistics Office (GSO).
Dr. Le Dang Doanh, a renowned economist, commented that this was good for the national economy, which shows more stable macroeconomic conditions. The high inflation in the past was described as an "intangible tax" imposed on consumers and businesses.
Doanh pointed out that the sharp fall of global oil prices was the main reason behind the low CPI increase. The oil price decrease has led to a drop in petrol price, which influences prices of other kinds of goods and services in the national economy.
Vietnam, as a big importer, has also benefited from the import of fertilizer and products made of oil as the prices have decreased.
Dr. Nguyen Hong Son, president of the Economics University, an arm of the Hanoi National Economy, believes that the inflation rate will be low in 2015 as well.
However, he said in VnExpress, it is difficult to say how the low inflation will impact the national economy. "Whether businesses can benefit from the low inflation depends on the policies the government sets up in such conditions," he said.
The lower inflation rate will widen the gap between the nominal and real exchange rates, which would attract the foreign capital flow to Vietnam.
"The dong/dollar exchange rate has been stable. It is now necessary for state management agencies to apply measures which can both help stabilize the macro- economy and narrow the gap between the interest rate and the exchange rate," he said.
Dr. Doanh also noted that Vietnam cannot "rest on the low inflation rate", because there are too many things which still need to be done.
"As the total demand of the national economy is weak and people still are fastening their belts, enterprises still cannot scale up their production," Doanh noted.
"Low inflation is really an encouraging achievement, but it is necessary to stimulate the demand," he added.
Dau tu chung khoan reported that some economists have called on commercial banks to ease the interest rates now that inflation rate is low. The CPI in November decreased by 0.27 percent. Meanwhile, the CPI increase in the first 11 months of the year is 2.08 percent only, a 10-year low.
The experts said the ceiling deposit interest rate should be eased by another 0.5 percent to pave the way for lending interest rates to be lowered.
Nguyen Tri Hieu, a renowned banking expert, has also urged slashing the interest rate, which is a prerequisite for the interest rate floating. "It is now or never," he said.
Thanh Mai