VietNamNet Bridge – Numerous foreign investors are eyeing the Vietnamese logistics service market but are facing difficulties because of unclear regulations.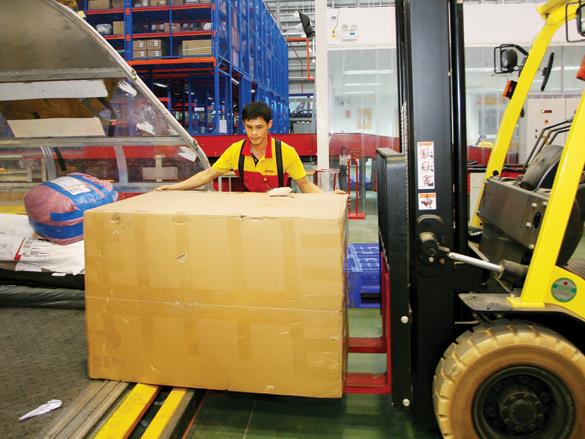 Chau Huy Quang, director of Rajah & Tann LCT Lawyers, a law firm, noted that foreign investors were having problems when registering their investments in the logistics sector.
Vietnam, which joined the World Trade Organization (WTO) seven years ago, has fully opened its logistics market to foreign investors under its WTO commitments.
However, in July 2014, the HCM City People's Committee released a document asking to stop licensing foreign-invested logistics firms.
Quang said in Thoi bao Kinh Te Saigon that he does not understand whether foreign logistics investors are welcomed in Vietnam.
"A Singaporean investor cannot set up a logistics firm in HCM City because of legal documents, though no ban is found in the laws," he said.
Meanwhile, Quang said his client, a foreign invested logistics company, has just been licensed by Ba Ria – Vung Tau provincial authorities. It seems that the ban is not applied in the province.
"Eighty percent of the 1,000 Vietnamese logistics firms are very small with the chartered capital of VND1-2 billion only. Meanwhile, the large projects capitalized at $5-7 million are not welcomed. Is Vietnam now trying to protect domestic firms?" he asked.
In reply, HCM City Vice Mayor Le Manh Ha said the city's authorities released a document requesting appropriate agencies to halt licensing foreign invested logistics firms because it is still necessary to clarify legal issues.
"It will be very dangerous if we misunderstand the laws," he explained, adding that the city authorities do not intend to ban foreign invested logistics in the city.
A senior official of the Ministry of Industry and Trade (MOIT) said the ministry has received documents from many businesses asking to clarify the regulations in the Decree No 140 which addresses the conditions logistics enterprises must have.
He said the ministry has sent a dispatch to the Prime Minister asking to clarify the regulations for investors' consideration.
The Vietnamese logistics market is a very lucrative one for foreign investors. Dau Tu reported that many investment deals in the logistics sector were announced recently by German investors. DHL, the German world's leading express delivery service provider, last week announced the opening of a new air route in Asia which aims to connect the express delivery networks in Bangkok, Hanoi and Hong Kong.
Several days later, DHL decided to provide six flights a week instead of five on the Penang (Malaysia) – HCM City – Hong Kong route, which helps increase the transport capacity by 20 percent on the air route.
In September 2014, DHL announced the largest ever investment deal in Vietnam worth $10 million.
In mid-July, MBS Logistics, another well-known German logistics firm, opened its branch in Vietnam.
Meanwhile, Karl Gross, which set up its representative office in Vietnam in 2008, decided to set up a subsidiary based in HCM City to expand its business in the country.
Kim Chi