VietNamNet Bridge – Luxury cars priced at tens of billions of dong continue to be popular in Vietnam, where the income per capita is $1,960 per annum.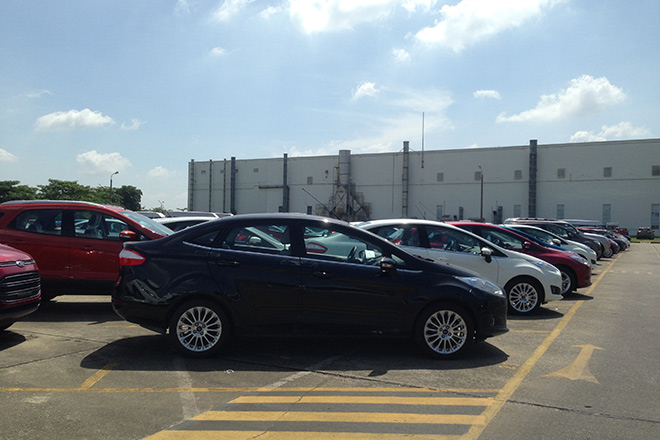 During the first six months of the year, three luxury car brands officially joined the market, while many new car models were introduced.
A report from the General Department of Customs (GDC) showed that imported car turnover in the first 10 months of 2014 increased by 100 percent compared with the same period last year.
All luxury car brands are available in Vietnam except for Ferrari and Bugatti.
Vietnam's small market has a disproportionately high number of luxury cars. In the first six months alone, three luxury brands, Infinity, Jaguar and Bentley, were launched on the local market.
Analysts believe that even super luxury brands Ferrari and Aston Martin are eyeing the small but potential market, noting that luxury cars on Vietnam's streets are as numerous as some larger markets.
Bentley, which recently entered the market here, estimates that about 230 cars have been imported from the UK to Vietnam, at a price of nearly 10 billion of dong.
Meanwhile, Rolls Royce estimates that about 100 cars have been sold, with post-tax value of up to VND20 billion.
The sales of Audi, Mercedes, BMW, Porsche and Land Rover cars, which are considered less luxurious by Vietnamese automobile connoisseurs, have also been going very well.
In September and October alone, dozens of new luxury models hit the market, including Porsche Macan, Peugeot RCZ and BMW M4 Coupe.
Domestic auto industry
According to the General Statistics Office (GSO), 51,000 cars worth a total of $1.18 billion have been imported to Vietnam this year. The figures were 34,500 and $709 million, respectively, in the same period last year.
More and more cars are expected to come to Vietnam in November and December, when the market begins its typical year-end high season.
The increasing number of imported cars could cause problems for domestic automobile manufacturers, analysts warn. They say that domestic manufacturers may consider stop making cars in Vietnam, and instead import cars for domestic sale.
They said that from 2018, when import tariffs will be cut to zero percent (under ASEAN), car production costs in Vietnam (imported car parts for domestic assembly) would be higher than the total costs for CBU imports (completely built units) from Thailand and Indonesia, where most of the world's largest automobile manufacturers have factories.
Lao Dong