VietNamNet Bridge – Drug importers and distributors are making huge profits, but the market is closed to "outsiders" and controlled by well-connected interest groups.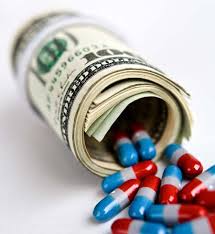 Drug importers' still rely on domestic distributors despite WTO rule
In principle, the market is open to any capable businessperson or company, including foreign companies which have set up production in Vietnam.
However, many foreign manufacturers do not want to carry out their production in Vietnam, while representative offices of foreign drug groups are only allowed to carry out advertisements and marketing activities in Vietnam.
As a result, foreign drug companies have to follow a "roundabout route" to reach Vietnamese users.
NVT, the chief representative of a drug group, said that Zuellig Pharma (ZP), DKSH Vietnam and Mega Lifesciences are partners of a group in charge of exporting products to Vietnam.
However, the distributors have to sign contracts with Vietnamese companies to distribute products in the Vietnamese market, because only Vietnamese companies have sufficient legal status to sign commercial contracts, issue invoices and collect money.
Winning the bids to supply drugs to hospitals is the goal that all distributors strive for. However, in order to become suppliers, they need to offer products at the lowest possible prices.
VN Pharma is well known in Vietnam as a big drug supplier to hospitals. Only when the police began a probe of VN Pharma did people realize what drug distributors had to do to become partners of hospitals.
An analyst said companies that win the bids to supply drugs at low prices usually have business relations with small companies in Asia, mostly ones not listed in the international market.
In order to establish relations with Asian companies, Vietnamese need to "have long arms", big capital and large international relations.
The two parties make transactions based on negotiations and "credit", with no regular vouchers, i.e., the involved parties cannot be protected by the law in case of disputes.
Various formulas are used for importers and distributors to set prices for drugs. A tablet made in South Korea which has a production cost of VND2,000 would be sold to a distribution company in South Korea at VND4,000 to cover the 5 percent tax and other expenses.
When the South Korean distribution company sells to a Vietnamese distribution company, they collude with each other to report the price at VND8,000.
As such, the Vietnamese company can make a profit of VND2,000, while the other VND2,000 is used to pay to physicians who prescribe the drugs for patients.
The Vietnamese company would then sell the drugs to hospitals at VND9,000 per tablet.
It cannot sell at higher prices, because the distributors who offer high prices would not win the bids. However, in general, the prices of imports are always high because of the high expenses for intermediate parties.
TBKTSG