VietNamNet Bridge – The Ministry of Finance (MOF) believes that Vietnam will be able to mobilize capital from bonds in the international market at "reasonable costs".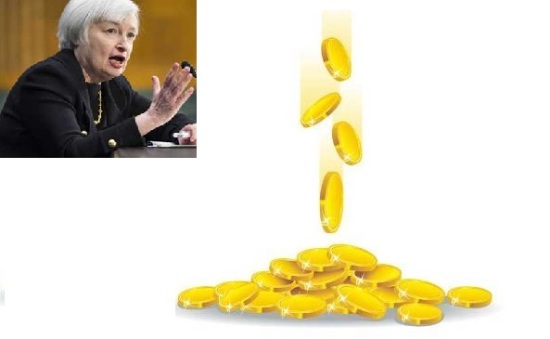 Analysts say the 5.5-6 percent per annum interest rate would be reasonable.
The government of Vietnam on October 29 kicked off its international bond issuance campaign. MOF, representing the Vietnamese government, has authorised three banks, Deutsche Bank, HSBC and Standard Chartered Bank, to organize road shows to offer bonds to global investors.
The meetings with investors and other activities of the roadshow will take place outside Vietnam. The first leg of the roadshow will be in Singapore on October 29, then in Hong Kong, London, Boston, New York and then finish in San Francisco on November 5.
In the press release delivered on October 29, HSBC said there would be A144A/Reg S transactions, i.e., transactions conducted in accordance with Rule 144A or the US Regulation S, depending on market conditions.
At a press conference held in Hanoi on August 28, chair of the government office Nguyen Van Nen confirmed that these would be rollover bonds, worth $1 billion in total. In principle, the new borrowing will not lead to changes in Vietnam's sovereign debts. However, with expected lower interest rates, the financial burden on the Vietnamese government will decrease.
An official of MOF said the ministry has every reason to believe that the 2014 bond interest rates would be lower than in 2005 and in 2010 thanks to the current good economic conditions in Vietnam.
"The macroeconomic conditions are getting better, while the inflation rate is controlled and the current balance surplus has returned," he said.
Meanwhile, Moody's, a well-known credit rating firm, in late July, lifted Vietnam's sovereign ranking from B2 to B1 (stable), while Standard & Poor's gave BB-.
This was believed one of the important reasons behind the government's decision to issue bonds in 2014, after a four-year break.
Vietnam has issued $1.75 billion worth of international bonds so far, including the $750 million worth of 10-year bonds sold in New York in 2005 and $1 billion worth of 10-year bonds in Singapore.
The 2005 bonds had an interest rate of 7.125 percent, while the 2010's bonds 6.75 percent. Meanwhile, the capital mobilization cost, according to financial analysts, is now cheaper than that in 2013.
GlobalCapital quoted a consultant of an international investment institution as saying that the 5.5-6 percent interest rate would be "reasonable for Vietnam".
Analysts said on the website that Vietnam wanted to return to the international bond market as the $750 million worth of bonds will mature in January 2016. Meanwhile, international investors have expressed serious interest in Vietnamese bonds.
They explained that though investors want to inject money into emerging markets, they do not have many opportunities to buy because of limited supplies.
Chi Mai