VietNamNet Bridge – Ten Vietnamese commercial banks, chosen by the State Bank of Vietnam, will be applying international bank management standards in accordance with Basel II governance standards.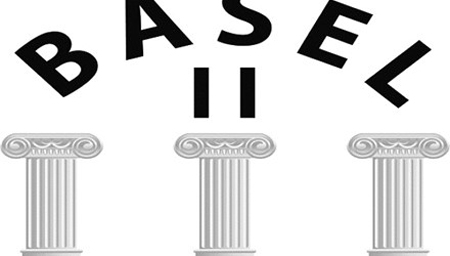 Analysts have said that it was a big challenge for Vietnamese banks because this would reveal the bank's weak points to the public, and therefore, put banks under pressure.
However, the State Bank decided that this was a must. Applying Basel II's standards is a key task listed in the program on credit institution restructuring for 2011-2015, because this is believed to be the best solution to make Vietnamese banks healthier.
Ten banks have been asked to do this under the support and supervision of the State Bank.
Basel II, initially published in June 2004, is the second version of the Basel Accords, which are recommendations on banking laws and regulations issued by the Basel Committee on Banking Supervision, intended to create international standards for banking regulators.
The banks selected for Basel II application are the biggest and most prestigious ones in Vietnam, including state-owned Vietcombank, VietinBank, BIDV, and joint stock Military Bank, Sacombank, Techcombank and VP Bank.
Nguyen Huu Nghia, chief inspector of the State Bank of Vietnam, said that Basel II's standards would be applied to all credit institutions in the banking system. However, the implementation will be made in accordance with different roadmaps and at different times, depending on the banks' conditions.
Banks with similar development and readiness levels will be put into the same group. The classification would be made by the watchdog agency, based on the banks' business index and the banks' presentations about their capability.  
Nghia denied that the 10 selected banks chosen for the first group were the most favored by the State Bank.
"The State Bank encourages all commercial banks to apply international standards on risk management, supervisory process and market discipline, as suggested by Basel II," Nghia said.
He noted that banks need to prepare well in the areas of financial resources, labor force and information technology for Basel II implementation, because it will be a costly process.
In developed economies, Basel II has been superseded by Basel III which was put forward during the global financial crisis from 2007 to 2010. Basel III has been recommended for the 2015-2018 period.
The State Bank's decision on Basel II application has been supported by economists.
Dr. Vo Tri Thanh, deputy head of the Central Institute for Economic Management (CIEM), said that it is the right time for commercial banks to apply Basel II and step by step apply Basel III.
"I believe that this is a timely and reasonable step now, when we are undergoing economic restructuring and banking reform," Thanh said.
Truc Linh