VietNamNet Bridge – Hundreds of Vietnamese enterprises are anxious to organize production and make parts and accessories to provide to Samsung, now that the South Korean giant has stepped up its business in the country.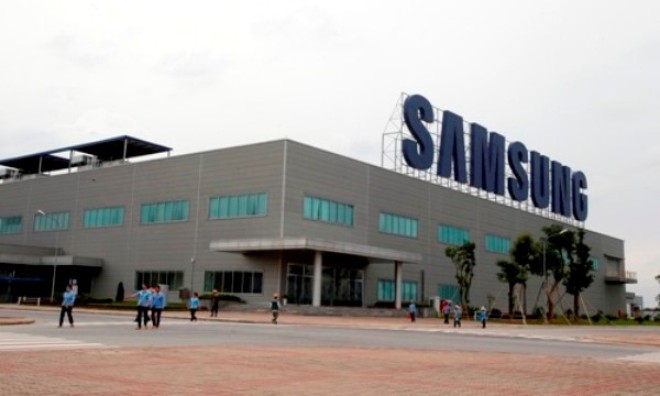 Contrary to predictions that Vietnamese businesses were either not capable or willing to be satellite companies to Samsung, many enterprises are racing to play a part in Samsung's global production chain.
Dinh Van Tuan, a senior executive at the Dong Anh Aluminum Factory, said the factory wants to work with Samsung.
Tuan said at a recent workshop on Vietnam's support industry development that Dong Anh is making reforms to its company so that it can become a parts supplier to Samsung and other global groups.
The Ministry of Industry and Trade's announcement that Samsung is seeking Vietnamese enterprises to supply more than 100 parts and accessories for its smartphone products was heartening news to local businesses.
Professor Nguyen Mai, chair of the Vietnam Association of Foreign Invested Enterprises (VAFIE), in 2013, said Samsung exported $23.9 billion worth of mobile devices, or 18 percent of Vietnam's total export turnover.
Vietnam has become a hi-tech production base in the world, with 120 million out of every 400 million Samsung's phones made at Samsung's factory in Bac Ninh, Vietnam.
Mai said that Samsung has brought a great opportunity to Vietnamese enterprises and Vietnam's economy because it can help the country develop support industries.
Meanwhile, Samsung will also benefit from cooperation with Vietnamese enterprises because it can cut expenses on taxes, transportation fees and labor force.
Mai hopes that 10-15 Vietnamese enterprises will become Samsung's satellite enterprises within six months.
However, Vietnamese enterprises have been warned that it will be very difficult to join Samsung's supply chain.
A representative of a big mechanical engineering company in Hanoi said its machines and equipment were still not good enough to satisfy Samsung's requirements.
Nguyen Duong Dieu, chair of Lidovit, an industry and trade company, also said that he has been trying to approach Samsung's supply chain, but there were problems in prices and product quality.
Shim Won Hwan from Samsung said that, of the 97 satellite businesses which supply parts and accessories to Samsung, there are only seven Vietnamese companies.
Meanwhile, an official of the Vietnam Association of Mechanical Industry (VAMI), when giving an interview to a local newspaper, said that Vietnamese enterprises were capable of making the parts and accessories demanded by Samsung.
However, the official said Vietnamese enterprises still hesitate to make investments because they are not sure about product sales.
"They dare not spend big money to buy equipment and install modern production lines to make products which might not sell," he said.
"Meanwhile, it is still not clear about the incentives the government can offer to the enterprises in support industries, and they need to know about this soon to draw up their business plans," he added.
Infonet