VietNamNet Bridge – Foreign firms are showing huge interest in Vietnam's lucrative livestock production sector, the Vietnam Investment Review (VIR) reported.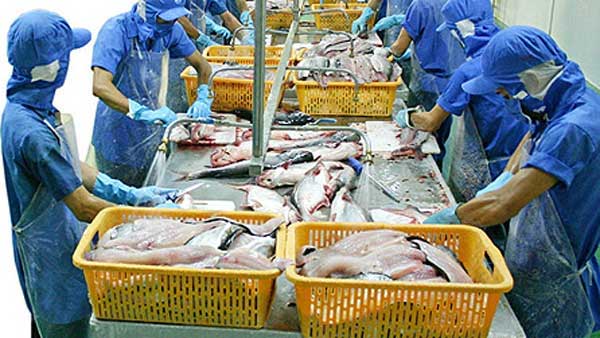 Illustrative image. – File photo 
In early August 2014, the Philippines' Pilmico International Pte Ltd signed the papers on the purchase of 70 percent of the local firm Vinh Hoan 1 Feed JSC, under Vinh Hoan Corp, one of Vietnam's leading aquatic product exporters. The remaining 30 percent is to be purchased by Pilmico over the next five years at an agreed price. The transaction value totalled 28 million USD.
In June, an agreement on the deal was inked, which was aimed at empowering Pilmico to expand its core feeds business into the Vietnamese market.
Earlier this month, Japan's Maguchi group representatives worked with the Binh Dinh provincial People's Committee for cooperation opportunities in producing aquatic products in the province for export to Japan.
"We think agriculture is a sector that has great potential. We have seen other investors turn their eye to this area and we have also seen that Vietnamese companies not only need foreign capital, but also foreign investors who bring to the table experience and strength that can help their businesses grow. They need expertise and access to international markets," Nguyen Thuy Hang, special counsel with international law firm Baker & McKenzie, was quoted by VIR as saying.
In July 2013 Baker & McKenzie advised Minh Phu-Hau Giang Seafood Processing Company (MPHG) on a 19 million USD acquisition by Japan's Mitsui & Co, which purchased a 30 percent stake of the firm.
Animal vaccine and pharmaceutical company Medion, based in Indonesia's Bandung city, inked a cooperation deal last month with Vietnamese animal vaccine maker Greenvet to produce animal medicines in Vietnam.
In late June 2014, Dutch-backed Rabobank clinched a memorandum of understanding on food and agribusiness (F&A) cooperation with Vietnam's Sacombank, with the former to provide the latter with F&A expertise and know-how.
"Vietnam's huge raw material potential and attractive investment policies are attracting many foreign husbandry firms that make animal medicines, feeds, process meat or raise poultry and cattle," said Hoang Thanh Van, head of the Ministry of Agriculture and Rural Development's Livestock Production Department.
Sooksunt Jiumjaiswanglerg, General Director of C.P. Vietnam Livestock Corporation, said the Thai group would continue building more food processing factories in Vietnam, in addition to its existing eight animal and aquatic feed plants with the total capacity 3.8 million tonnes, and one corn semi-processing plant.
"We will also expand our products out to provinces, not only urban areas. We will also boost cooperation with local farmers," the VIR cited him as saying.
The US' Cargill in May 2014 completed its 20 million USD expansion of an animal feed mill in the central province of Binh Dinh, raising the mill's annual capacity four fold, from 60,000 to 240,000 tonnes.
As one of Cargill's eight compound feed mills in Vietnam, this expansion brings the company's total investment in Vietnam's livestock and aquaculture industry to over 110 million USD over 10 years, with the total compound feed capacity of 1.4 million tonnes. In 2012 Cargill committed to building more animal feed mills in Vietnam, doubling its feed capacity to 1.5 million tonnes per year by 2015.
Australian-Vietnamese joint venture Ausfeed, Indonesia's Japfa Hypor Genetics and China's New Hope are also operating well in Vietnam with their own plants. China's Tongwei Hoa Binh was licensed in May 2014 to build an animal feed plant worth 10 million USD in the province. The plant is expected to go into service by late 2015 with production set at 200,000 tonnes.
Dutch animal feed maker De Heus is building a 30 million USD factory in the northern province of Vinh Phuc, its fifth facility in the country. The company's spokesperson Nguyen Thai Van confirmed that the firm planned to build two more plants by late 2015.
Meanwhile, Chinese animal feed producer Tequhope plans to set up 12 more animal feed plants in Vietnam by 2020. The company currently has a factory in the northern province of Bac Giang.
Malaysia's UBM Asia, a leading exhibition organiser, is cooperating with the Livestock Production Department to organise Vietstock 2014 Expo and Forum, Vietnam's number one feed and livestock sector event. It is planned for October 15-17 in Ho Chi Minh City.
The event will be joined by a record number of 250 plus foreign husbandry firms from over 30 nations around the world, including the US, the UK, the Netherlands, Singapore, France and China, reported the department.
VNA/VNN