VietNamNet Bridge – After a year of being in Vietnam, with six shops already opened in Ho Chi Minh City, Starbucks is preparing ground to open several shops in Hanoi, according to VNE online newswire.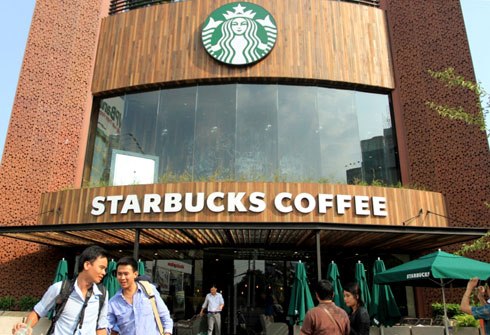 A Starbucks shop in Saigon.
According to this source, the first Starbucks will be located in a high-rise building on Ba Trieu Street in central Hanoi. Workers confirmed that they had been doing repairs for three months and the task would be completed in the next two weeks.
Starbucks is being tight-lipped about its plan in Hanoi. It is rumoured that the company will open more than one shop in Hanoi. On its fanpage, Starbucks wrote about a special event in Hanoi later this month and invited customers to attend.
The American food and beverage group - with more than 23,000 retail stores in 64 countries across the globe - opened its first shop in HCM City in February last year.
Starbucks CEO Mr. Schultz said the revenue from the first shop in HCM City exceeded expectations in just over two months of operation, but did not give specific numbers.
From a consumer perspective, a number of customers said they were primarily interested in the space in Starbucks shops, not the flavor of the coffee.
Na Son