VietNamNet Bridge – Foreign airlines are eager to open air routes for cargo in VIetnam, while domestic carriers have yet to enter the business.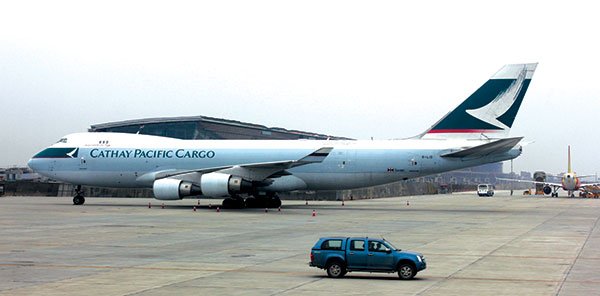 In mid-April, the Malaysian company MASkargo, announced the opening of an air route from Kuala Lumpur to Hanoi, following its great achievements with a Kuala-Lumpur-HCM City route over the last two years.
Explaining the decision to fly to Hanoi, a MASkargo representative said Hanoi's enterprises have been increasing export of equipment, electronic parts, footwear and garments recently.
Besides, Vietnam's GDP growth rate of 5.42 percent in 2013 gave the air carrier one more reason to believe in the bright future of its business projects in the country.
Meanwhile, the airlines which have air routes to Vietnam already have been expanding their business by providing more services, including special services for the goods that need quick delivery and good preservation.
FedEx, for example, is now offering cold storage packing services for goods, allowing goods to be kept at the temperature of 2-8oC for 96 hours at maximum. Clients can also order the service of preserving goods at a temperature of minus 150oC for up to 10 days.
FedEx said it had decided to provide the services after realizing the increasingly high demand for importing healthcare products and pharmaceutical materials that need to preserved at low temperatures.
A report of the Civil Aviation Authority of Vietnam (CAAV) said the Vietnamese cargo air shipping market saw strong recovery in 2013 with 630,000 tons of cargo served, an increase of 19.06 percent over 2012.
To date, 13 foreign air carriers have been providing services to carry goods to HCM City and Hanoi.
According to Do Xuan Quang, chair of the Vietnam Logistics Enterprises' Association, the demand for cargo air shipping services increased by 5 percent in HCM City and neighboring provinces and 10 percent in Hanoi.
The sharper growth rate in Hanoi was explained by the fact that more big electronics factories in Hanoi have been set up, which need to have electronic products shipped by air.
Five years ago, Hanoi was only equal to one-third of the HCM City market. But now it accounts for 50 percent of the total country's market.
Therefore, CAAV said some airlines were planning to open routes to carry cargo to Hanoi, especially when they can foresee that demand would be rising once Canon and Samsung increase their production.
Though the air cargo market is believed to be lucrative, it has been exploited only by foreign air carriers.
In June 2013, Vietnamese Vector Aviation Company Ltd and Catullo Spa Italy signed a cooperation agreement to open an air route linking HCM City and Brescia in Italia in October 2013.
The air route was then believed to have great potential because Brescia is not only an important air transport center of the trade and industrial area in the north of Italy, but it also connects western and southern European countries.
However, the plan has been postponed because of fuel price increases and lower-than-expected cargo volume from Italy to Vietnam.
TBKTSG/VNN