VietNamNet Bridge – Finance companies are flexing their muscles as they prepare to go head-to-head with commercial banks for a share of the profitable consumer-loan market.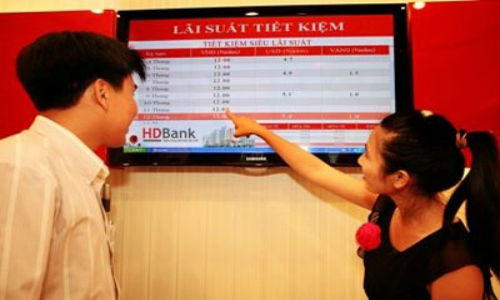 Several commercial banks have recently made plans to acquire finance companies or establish their own finance companies in an aim to increase their share of consumer lending.
HD Bank's board of directors, for example, has received approval from shareholders to admit a finance company this year.
And the vice president of Maritime Bank, Dao Trong Khanh, has revealed that the bank is considering establishing a finance subsidiary specializing in consumer credit.
HD Bank President Do Quang Hien said that buying a finance company would bring opportunities to develop retail banking and consumer lending, a high-growth area. The bank's deputy CEO, Le Thanh Trung, agreed.
Analysts said that commercial banks have looked with envy at the high profits that finance companies have been making.
Last year, PPF, a finance company with modest chartered capital of VND550 billion, recorded VND1.1 trillion in profit, equal to that made by banks with trillions of dong worth of capital.
Many finance companies have expressed concerns, however, about the wave of commercial banks trying to "swallow" finance companies, warning about unfair competition in the consumer lending market.
The director of a HCM City-based finance company said that finance companies were not allowed to do many things, while commercial banks can provide a wide range of services with no limitations.
Unlike commercial banks, finance companies cannot mobilize capital from the public, a low-cost capital source (the average deposit interest rate paid by banks is 6-8 percent per annum).
Finance companies have to borrow money from domestic and foreign banks at high interest rates for re-lending.
Also, according to the director, the average capital mobilization cost for finance companies is at least 20 percent per annum. Meanwhile, their market is not large enough because of the limitations on investments.
The high input capital costs, plus the high risks of consumer loans, explain why finance companies set very high lending interest rates.
PPF, for example, provided loans at an interest rate of 72 percent per annum.
What will happen when commercial banks have their own finance companies?
The director of the finance company in HCM City said commercial banks mobilize capital at low interest rates (which finance companies cannot do), and then lend to finance subsidiaries at low interest rates, which in turn, lend to customers at high interest rates. The banks then pocket the high profits.
Dr Le Dat Chi of HCM City Banking University also thinks that this is likely to happen in the future. Therefore, he said, the State Bank should tighten control over capital mobilization and lending.
However, Chi believes that the trend of banks trying to develop consumer lending will benefit the national economy because the presence of banks in the consumer credit market would help stimulate demand by improving purchasing power.
VNN/VNE