VietNamNet Bridge – Export processing zones (EPZs) in Ho Chi Minh City oppose a new decree that requires companies to locate branches outside the zones, saying it is unnecessary and inconvenient.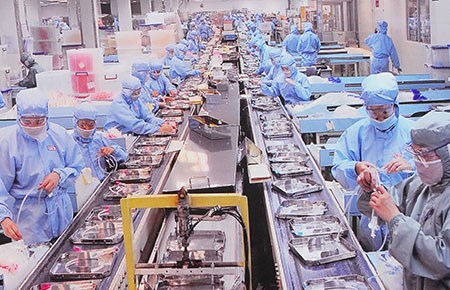 Under the newly released Decree 164 by the city's People's Committee, the companies in EPZs must set up branches outside the zones if they want to conduct trade within Vietnam.
While Decree 164 continues to allow enterprises to sell their liquidated assets to the domestic market, they can do so only if they set up a branch outside the zone.
Nguyen Ngoc Duong, business director of Japanese-invested Fuji Impulse Vietnam in the Linh Trung EPZ, said the company sells its molds, used to make machinery, to the domestic market.
"You'll not only have to show a lot of documents and bills, but also set up a committee to be in charge of assets liquidation," he explained.
Nguyen Tan Phuoc, deputy head of the HCM City Management Board of Industrial Zones and EPZs (Hepza), said most EPZ enterprises had voiced the same complaints, saying that it would be costly for them to set up new branches, employ more workers, and lease more offices and storehouses to keep goods.
Phuoc said that EPZ enterprises were only selling "byproducts" to local individuals or companies, and the revenue generated from such sales was not enough to cover the expense to set up and maintain branches.
No perfect solution
Initially, EPZ enterprises were defined as companies that make products for export only.
Later, they were allowed to sell some products that cannot be made locally to the domestic market. However, authorities have found it difficult to manage such sales.
A Ministry of Finance official said that the old decree,Decree No 29, did not clarify the limits on goods that could be sold to the domestic market.
As a result, many companies began selling more products to the domestic market than to export markets.
It was this situation that led to the city committee's new decree.
Some trade experts had suggested imposing a limit of 10 percent on a company's annual revenue from domestic sales. But others said this would violate Vietnam's WTO commitments.
Thus, the solution settled on was to set up branches to make accountancy transparent and prevent tax evasion.
However, companies continue to complain about the decree, and the Ministry of Finance and other ministries have not released guiding documents on the establishment of branches.
PL TPHCM/VietNamNet