VietNamNet Bridge – The private air carrier Air Mekong may return to the market in 2015.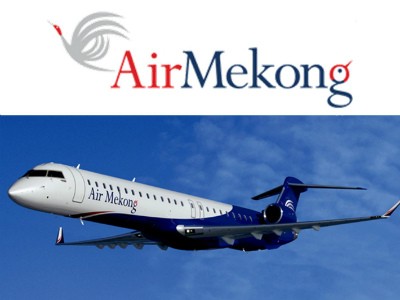 According to private sources, the Civil Aviation Administration of Vietnam (CAAV) has proposed that the Ministry of Transport not withdraw the business license of Air Mekong until the end of this year in order to facilitate the airline's resumption of operations next year.
Under current regulations, an air transport business license is canceled if an airline does not conduct transport operations for a 12 month period. Air Mekong, after nearly 3 years of operation, has suspended all flights since early April 2013.
Currently Air Mekong is restructuring to become a low-cost airline, with the goal of resuming flights in early 2015.
It is still unclear what kind of aircraft it will use to replace the Bombardier CJ-900 fleet that was returned to the foreign partner.
Air Mekong is the third private airline licensed in Vietnam, after Indochina Airlines and Vietjet Air. Becoming operational at the end of 2010, the company focused on local routes from Ho Chi Minh City, Hanoi, and Da Nang to Phu Quoc and Da Lat.
S. Tung