VietNamNet Bridge – Of the more than 500,000 operating enterprises in Vietnam, up to 95-96% are small and super-small ones. If household-scaled businesses are added to the statistics, the percentage of small, super-small and micro-enterprises may account for 99.9%.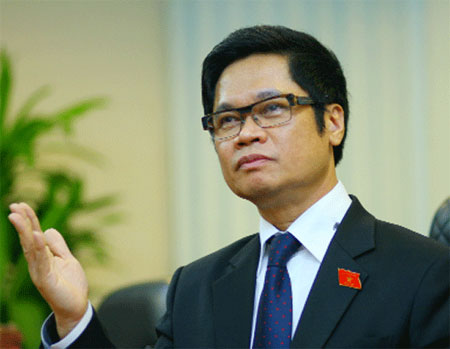 VCCI Chair Vu Tien Loc.

Speaking at the dialogue between Prime Minister Nguyen Tan Dung and the business community on Monday in Hanoi, President of the Vietnam Chamber of Commerce and Industry (VCCI), Mr. Vu Tien Loc, said that of over 500,000 enterprises currently operating in Vietnam, 3,000 are state-owned enterprises, nearly 8,000 are enterprises with foreign investment and the remaining majority (97-98%) are private firms.
According to Loc, despite nearly 30 years of innovation with booming business opportunities, particularly in the areas of natural resource development, real estate, securities and banking, Vietnam has not yet had a generation of big companies and big brands that can compete with international rivals.
Vietnam also lacks mid-sized businesses, ones which are able to access new technology and become partners of transnational corporations and engage in the global value chain.
Loc added that of more than 500,000 operating businesses, large enterprises account for only about 2% and the ratio is similar for midsize enterprises. The remaining 95-96% of firms are small and super-small enterprises. Micro-enterprises (with less than 10 employees) account for 66-67%. If household-sized businesses are taken into account, the percentage of micro-enterprises may account for 99.9%, Loc said.
Given the problems that the business community is facing, VCCI gathered and submitted a report to the Prime Minister with over 300 specific recommendations. Among the petitions, the business community asked the government to continue innovating the legal system on business to guarantee property rights, business freedom and equal competition of businesses.
S. Tung