VietNamNet Bridge – While the year 2013 witnessed the "landing" of many investors from Japan, Thailand and the US, 2014 is the year of Singaporean investors, experts say.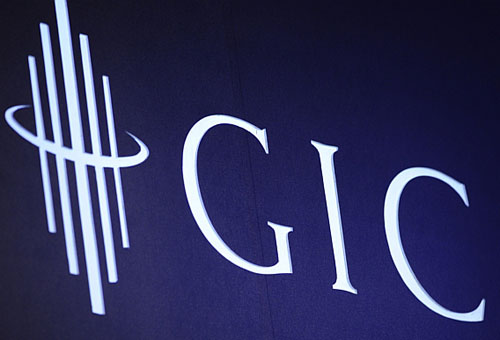 FPT, Vietnam's biggest technology group, has received two new institutional shareholders, Cashew Investments, which holds 3.6 percent of FPT's chartered capital, and GIC, with 3 percent.
GIC, managing the investment portfolio worth $100 billion, is an institution under the management of the Singaporean government. Meanwhile, Cashew Investments is a branch of Temasek Holdings, an investment corporation of the government.
The stake transfer deals, worth of millions of dollars, were only recently revealed to the public, when FPT released its annual report, disclosing its 10 largest shareholders.
In March, GIC and The Asian Entrepreneur Legacy (TAEL) Partners spent VND300 billion to buy 10 million shares of PAN, an agriculture and food company. According to PAN's CEO, Michael Louis Rosen, the Singaporean government has a strong interest in the agriculture and food sector.
TAEL, headquartered in Singapore, also has Temasek as a major shareholder. TAEL was founded by Michael Sng, a senior executive of the United Overseas Bank (UOB).
TAEL not only poured money into PAN, but also became a big shareholder of Vinasun Vietnam in 2013. It is also planning to buy a stake in Hung Vuong JSC, Vietnam's largest catfish exporter.
UOB, a Singaporean bank, got the go-ahead from the State Bank of Vietnam to negotiate with the Vietnamese GP Bank on the purchase of 100 percent of GP's stakes.
Under current regulations, foreign strategic shareholders can hold only up to 20 percent of the chartered capital of one Vietnamese bank. However, an exception may be made in the case of GP Bank, pending approval by the Prime Minister.
Alan Phan, a prominent analyst, has said that there is currently a significant cash flow from Singapore to Vietnam, and that this investment wave will likely last at least three more years. He noted that Singaporean financial institutions, now cash-rich, are looking to inject money into other countries. Singapore has attracted huge investment capital from international investors, especially ones from China, thanks to its high achievements in the last decade.
A senior executive of a securities company said Vietnam has become very attractive in the region, with the VN Index up by 20 percent just over the first three months of the year. The HNX Index of the Hanoi bourse has increased by 30 percent.
Michael Rosen from PAN also said that Vietnam is now in a good position to attract foreign investment. Its inflation has been well controlled, while the local currency value has been stabilized and domestic demand has risen.
"Vietnam has an interesting and prideful story to tell to the world," he said.
Chair of the Vietnam Securities Commission Vu Bang believes that the foreign investment wave will strengthen this year, as the national economy bounces back after bottoming out.
VNE