VietNamNet Bridge – The authorities of the central province of Quang Ngai have expressed their wish to establish the Dung Quat special economic zone or the Dung Quat City.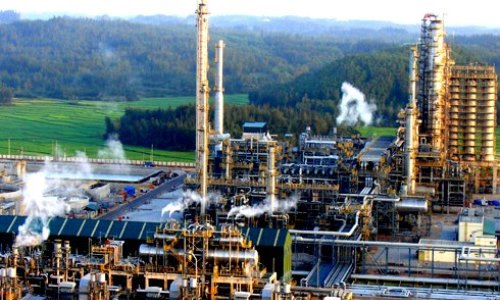 According to the local authorities, the aim is to have a strong enough management model to solve two important objectives of the Dung Quat Economic Zone at present – social and economic management.
"This new model is also to test the new mechanisms and new policies, create an open investment environment, and combine social management with economic management in accordance with international practices. Through this experience we will learn more about international economic integration," says a report of Quang Ngai authorities.
The Dung Quat Economic Zone was established 18 years ago, with the Dung Quat oil refinery as the anchor enterprise. Since then, Dung Quat has attracted a large amount of capital and become one of the most successful coastal economic zones in Vietnam.
According to the Management Board of the Dung Quat Economic Zone, by the end of 2013, there were 113 projects in the zone, with total registered capital of $7 billion. This includes 19 foreign-invested projects totaling $3.94 billion. Approximately $4.8 billion has been disbursed.
Besides the Dung Quat oil refinery, there are some large FDI projects in Dung Quat, such as DoosanVina, VSIP Quang Ngai Industrial Park, and Guang Lian Steel Factory.
However, while DoosanVina is operating well, VSIP Quang Ngai's construction started only last September, having attracted a number of foreign investors. The Guang Lian Steel project, with $3 billion of capital, has not yet been carried out.
Mr. Le Van Dung, deputy head of the Dung Quat Economic Zone Management, says Semcorp of Singapore plans to build a 1,200 MW thermo-power plant, with an investment of about $2 billion in Dung Quat.
Quang Ngai is also trying to entice Exxon Mobil Corporation (U.S.) to invest in a gas-electricity complex in this province, with investment capita of up to $20 billion.
Once this huge project is granted an investment certificate, Dung Quat Economic Zone's ambitious goal of attracting $13 billion in 2015 and $16 billion in 2020 will become a reality. The special economic zone model, if applied in Quang Ngai province, will be a huge boost to Dung Quat to attract investment.
At present, however, the Vietnamese government is planning to set up only three special economic zones: Van Don (in Quang Ninh province), Phu Quoc (Kien Giang) and Van Phong (Khanh Hoa). The special economic zone model is still in the process of discussion.
S. Tung