VietNamNet Bridge – Popular dishes of Vietnam like fish sauce, dried anchovies, nem lui ... look different in photos by German photographer Astrid Schulz.
Schulz, who loves food and is always spurred by the sense of preservation of cultural traditions, desires to honor the diversity and richness of Vietnamese food through his photographic works.
"My approach is not through taking photos of cuisines during or after the preparation process. I always search for different ways to describe a recipe. Though I believe that nature is the best "designer" when it comes to fruits and vegetables, I'm experimenting with different ingredients of a dish and set them up to create new objects," Schulz said.
The raw material for processing into cuisines like fruits and vegetables, rice, fish sauce, poultry ... are stylized in Schulz's photos.
The dishes and ingredients in Schulz's photos are very popular in Vietnam, such as starfruit, beans, rice, sticky rice, ginger, garlic, dried anchovies, nem lui, etc.
Part 2 of the exhibition "Vietnam Products" by Schulz is an awareness of the people who are directly related to the stage of food production. "We often forget how hard it is for food production, especially in the Western world, where the links between foods and nature is almost lost. Therefore, I visited farmer families. I took portraits of these people with their products to be able to reconstruct relationships to the true origin of food," Schulz said.
The exhibition "Vietnam Products," is held by New Space Arts Foundation at the Phuong Nam Cultural Center in Hue City.
Some photos of Vietnamese cuisines by Schulz: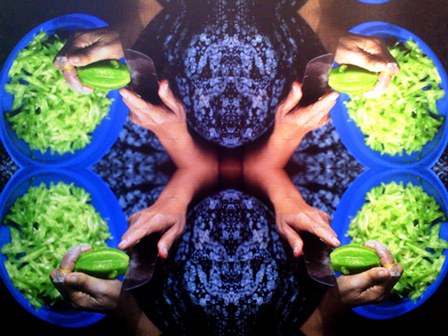 The hands that process starfruit into raw vegetables to go with boiled pork and shrimp paste are multiplied.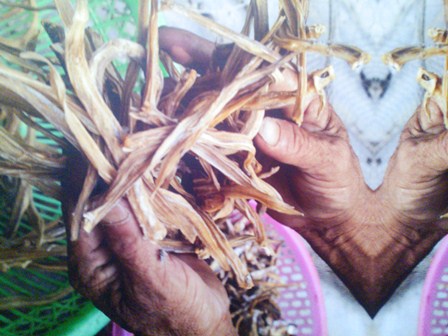 Dried anchovies in the wrinkled hands of a fisherman.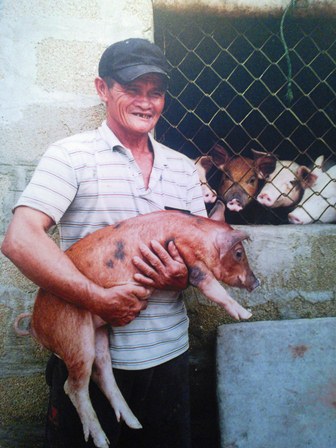 A man is holding his pig, which is about to be sold to a roasted pork producer.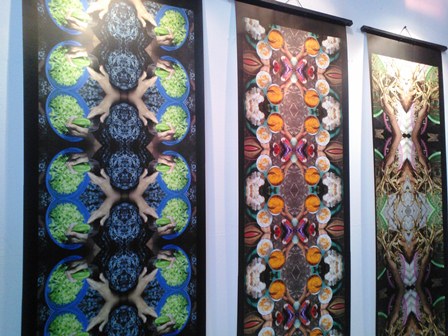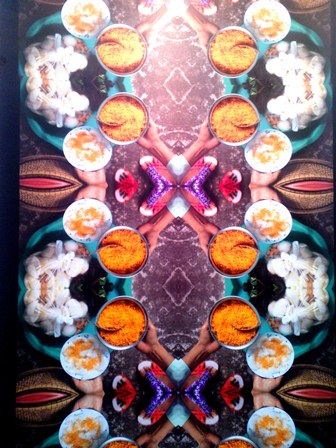 Shrimp powder - the main raw material for Hue's banh beo (rice cake). This photograph features a hand of a banh beo seller.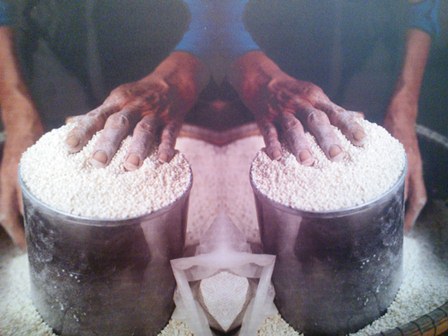 Rice flour, the main material to make banh beo and other kinds of rice cakes in Hue.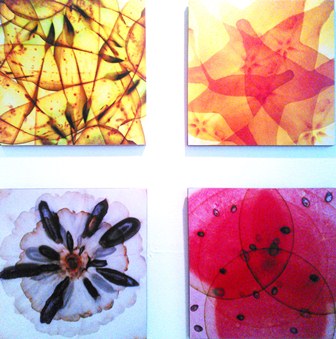 Vietnamese fruits.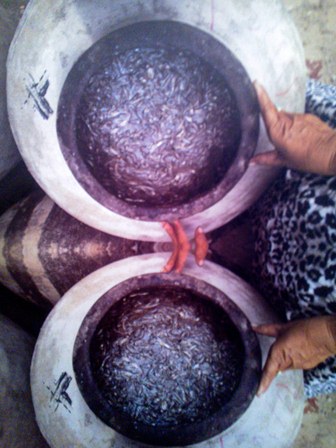 Fish sauce embalming pots. Fish sauce is the main raw material for processing many delicious dishes of the Vietnamese.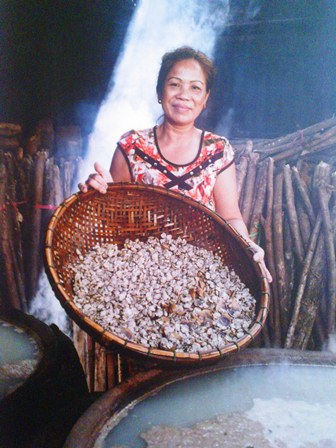 A woman with a basket of boiled mussels, which is the main material of many dishes in Hue.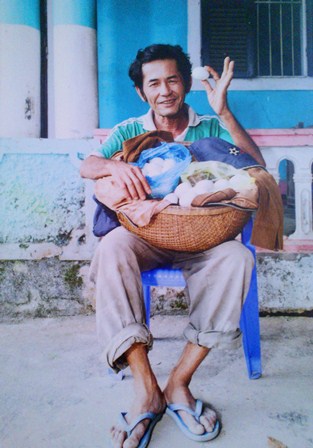 A vendor selling trung vit lon (ballot).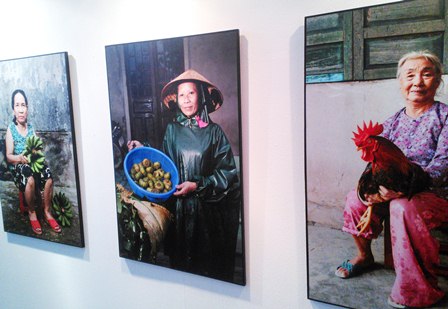 Rural women and their products.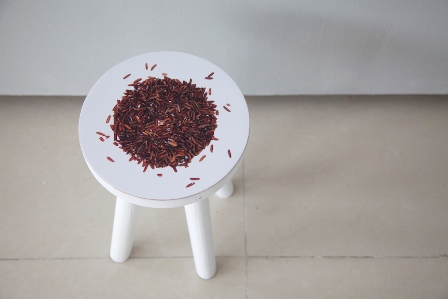 The chair printed with food.
T. Van