VietNamNet Bridge – The "Aquafina - Fashion and Passion" show took place last week, bringing together celebrities and supermodels.
In the show, supermodels showed off the latest collections of the five famous designers: Vo Cong Khanh, Thuy Nguyen, Nguyen Ha Nhat Huy, An Nhien and Quoc Binh.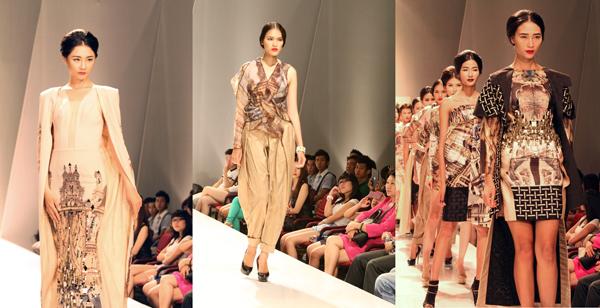 Designer Vo Cong Khanh opened the show with an impressive collection inspired by classic and mysterious European architecture works, using Vietnamese silk as main material.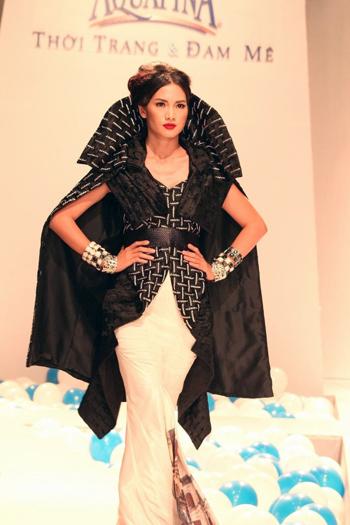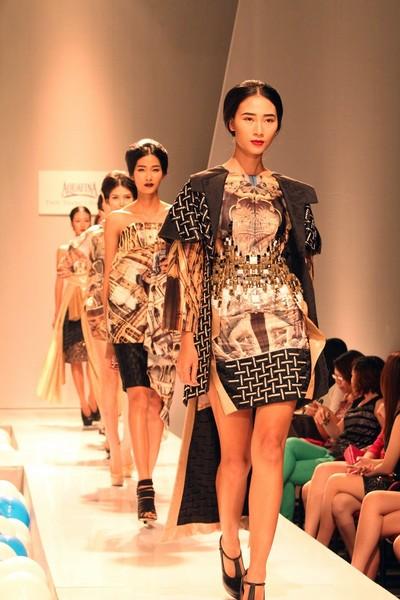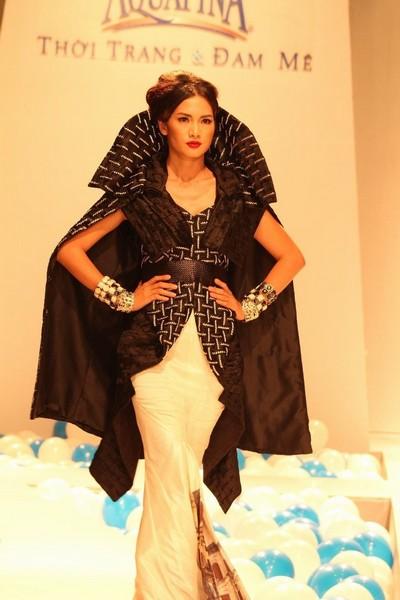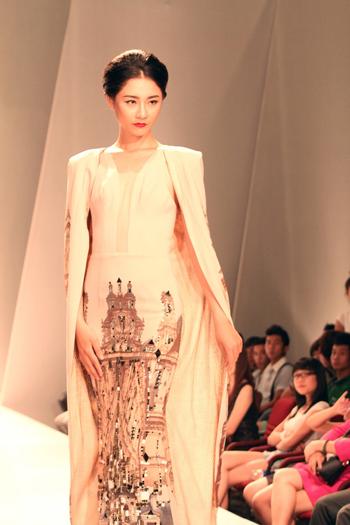 Designs by Vo Cong Khanh.
Flower motifs are also used by designers in their latest collections. Model Hong Que in a design by Quoc Binh, which is decorated by Cosmos flowers.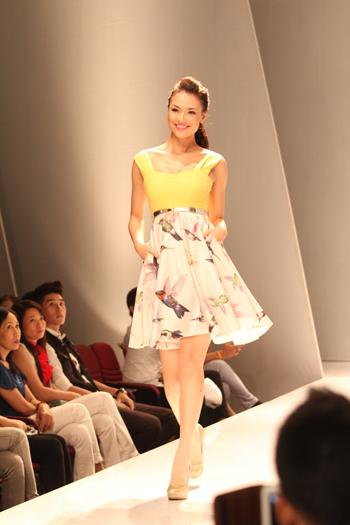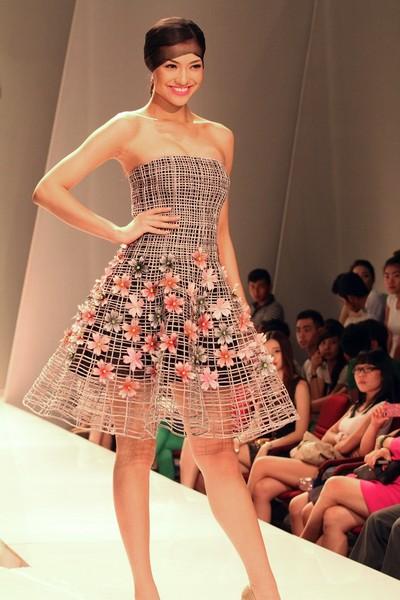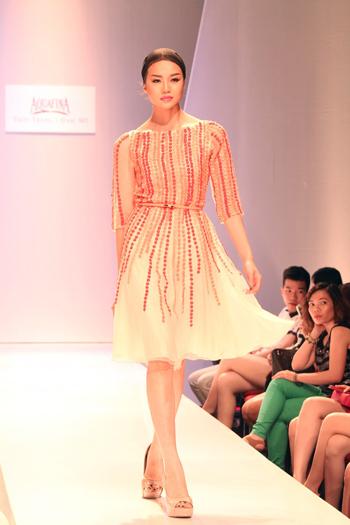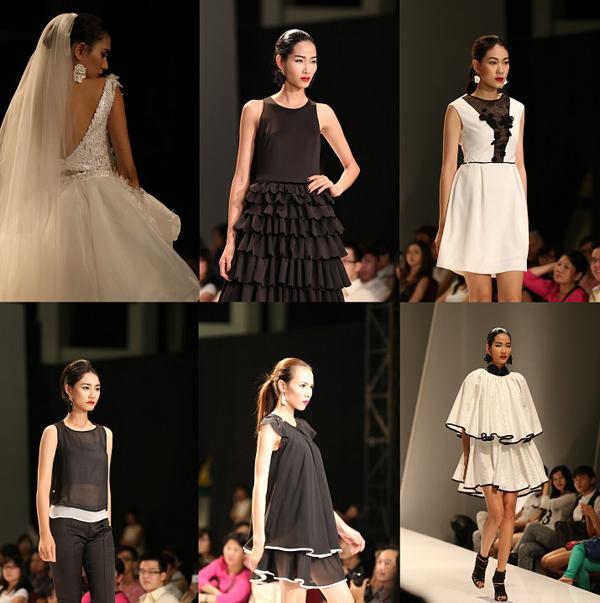 Designer Thuy Nguyen introduced a collection of black and white outfits.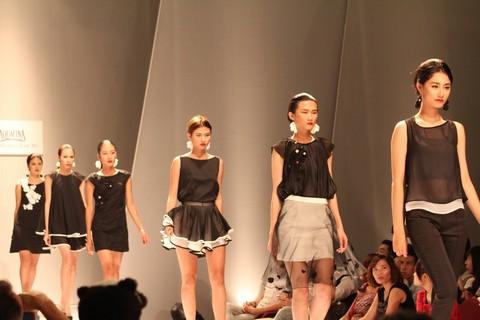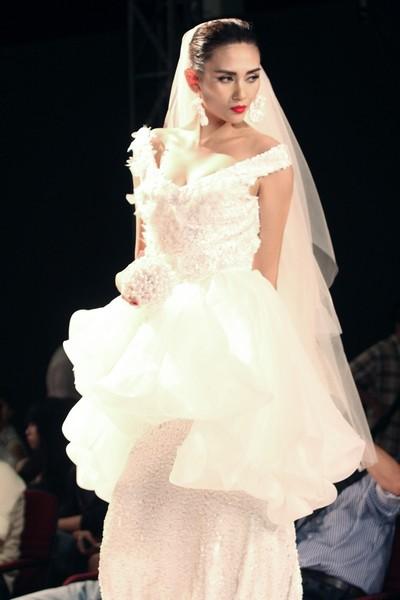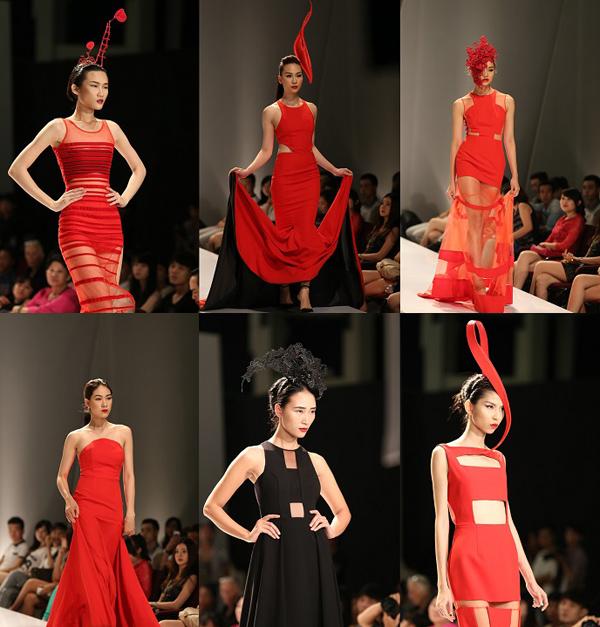 Red and black are the dominant color tones in the collection named Seduction of designer An Nhien.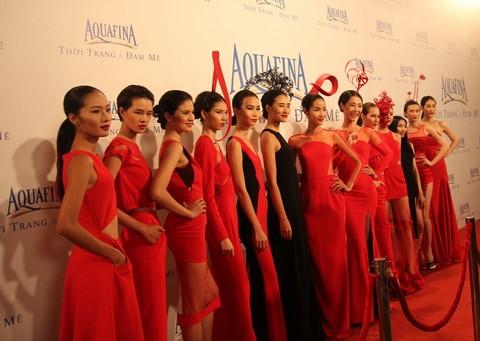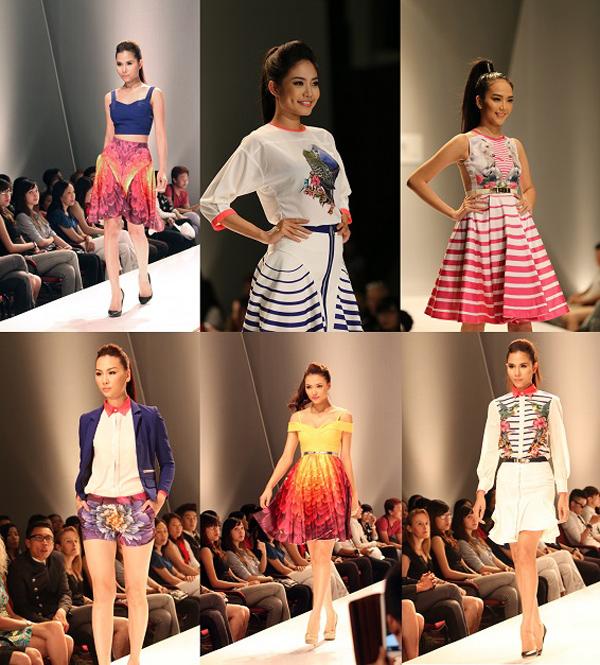 Designer Nguyen Ha Nhat Huy contributed the "Tropical Island" Collection.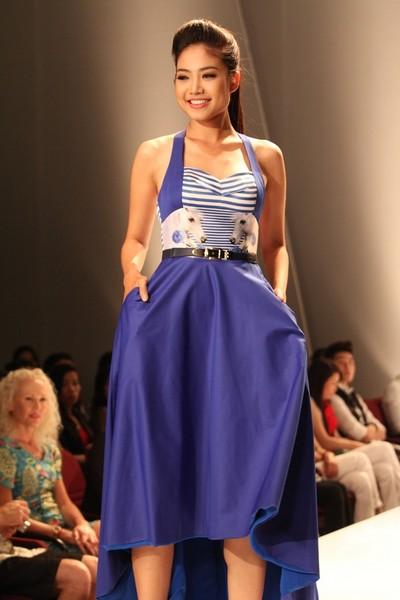 "Aquafina - Fashion and Passion" is a monthly show that is aired on VTV9 on the first Saturday night and on YanTV on the second Monday night of the month.
VNE