VietNamNet Bridge - DJ Jase Nguyen is one of the famous disk jockeys in HCM City. He used to perform for 15,000 people in France and shared the stage with international bands like Daedalus, Major Lazer and Gaslamp Killer. He has also brought about 30 international artists to Vietnam.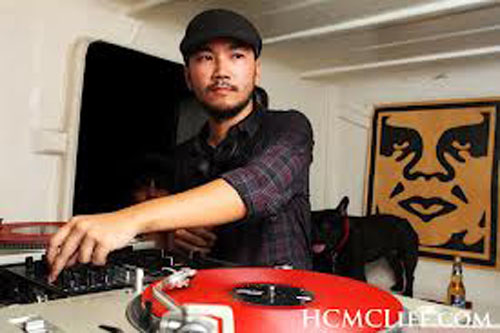 DJ Jase Nguyen is considered the top bass DJ in HCM City. With the harmony of flex funk, hip hop, dubstep, sometimes with Vietnamese traditional music-inspired rock, since 2007 he and his band - The Beats Saigon – has brought vibrant musical nights in Saigon.
On April 13, he will join the top DJs of Saigon in the Youth Fest, a major street art event with the convergence of the big names of the "underground" music world of Hanoi and HCM City, held at 7A at Nguyen Tat Thanh, District 4, Ho Chi Minh City.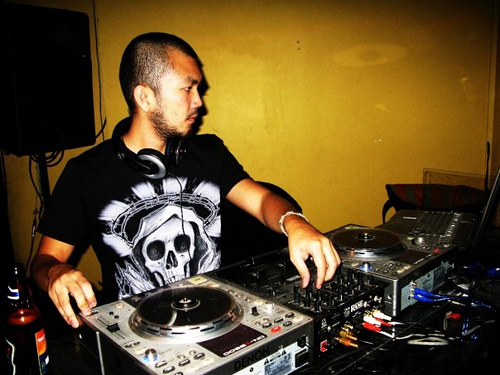 DJ Jase Nguyen's real name is Nguyen Thanh Trung. He began learning to be a DJ in 2001, a year after he graduated from high school. He wanted to be a DJ because of a girl. When he was young, he wanted to get acquainted with a cute girl. He knew that she liked DJ music, so Jase learned about DJ. He failed in the relationship with the girl but he was engaged in DJ.
Jase said at that time, he met a lot of difficulties because there was no information about DJ and the Youtube was not available. He is self-taught and practiced for six months to grasp the basic mix of DJ.
"The biggest difficulty is overcoming myself. I sometimes saw no progress and wanted to quit. However, I was patient and one day I discovered that I began to know how to mix and understand beat and matching - the most basic concepts in the DJ profession, "Jase said.
Jase has pursued bass because: "I like bass music for its power. This genre of music is very "physical", i.e. when listening from a good sound system, the audience can get a sense of the bass sound hard hitting on their bodies."
Pursuing passion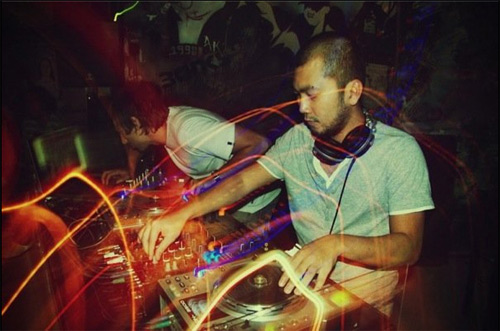 A day of Jase seems to be fully tied to music. Early in the morning, he surfs the Internet to download new movies (for watching in the evening), designs and makes plan for upcoming events, chat with foreign manufacturers to exchange knowledge or discuss the use of their exclusive works. He often spends 1-2 hours on the Internet to hunt for new music. And like many other DJs, Jase spends a lot of time to learn the music via Youtube.
For a DJ, updating new music is a prerequisite. However, it is not easy. Like dubstep, although Jase has played it for a few years but until now it becomes popular in Vietnam. Meanwhile, in the world, dubstep has begun to sink for the emerging of trap music. That's what the pioneers in music have to accept, because according to Jase, "the club culture in Vietnam is still very young so the youth also update with the music at a slower pace than the world."
So, to keep pace with the world, one task that Jase often does is inviting famous DJs to Vietnam.
"When I was in Sydney, I was introduced many foreign DJs to the city. Maybe it has become my habit so when I returned to Vietnam, I really missed those exciting performances in Sydney. So I wanted to share the talented DJs to the Vietnamese audience. Initially, it was difficult to bring foreign DJs to Vietnam because their music was so new and strange to the domestic market. But it was also easy, because they had known about Vietnam through documentaries about the Vietnam War and they wanted to come to our country," Jase said.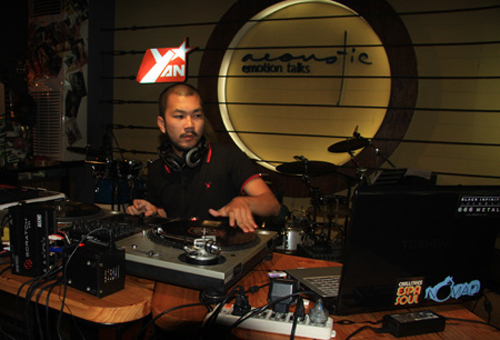 He paid his own money to invite foreign DJs and artist to Vietnam to play music in small bars in Saigon. Thanks to his effort, Saigon's fans had the opportunity to meet and enjoy the talents of the legendary hip hop producer DJ Premiere, electronic artist Daedelus, manufacturers Tokimonsta, Free the Robts and many other artists.
Despite losses from some events, he was still happy because he could realize his desire. "I almost had to take care of everything, from seeking donors, asking for visas, booking hotel, taking care of them ... But I was really happy, because when they came, they were artists but when they left, they became my friends."
Jase said in the future, he would focus on the career of a music producer than a DJ because he wants to make his own beats. Jase is also releasing an EP in Berlin, Germany. And of course, he will continue to bring more international DJs to Vietnam.
Compiled by T. Van