Do Trong Quy and Nguyen LinhTrang, two young Vietnamese artists, will host an exhibition of paintings which capture contemporary narratives, featuring the lives and artworks of young people in Hanoi from July 31 to August 4.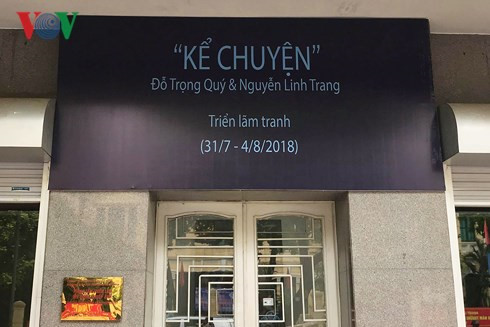 On display at the event will be nearly 60 pieces by the two artists, using traditional materials such as oil and canvas, charcoal and water colours.
The paintings reflect the younger generation's perspective of life today. This is the first joint exhibition of the two young painters.
Do Trong Quy, born in 1994, studied at Vietnam University of Fine Art and has had artworks displayed at exhibitions across the country.
Nguyen LinhTrang, born in 1996, is studying fine arts in the UK and uses her travels to many countries around the world as a source of inspiration for her art.
VOV