Professional curator Zhuang Wubin from Singapore will hold a talk on curating photography at DocLab in Tay Ho District, Hanoi on July 29, staring at 3 p.m.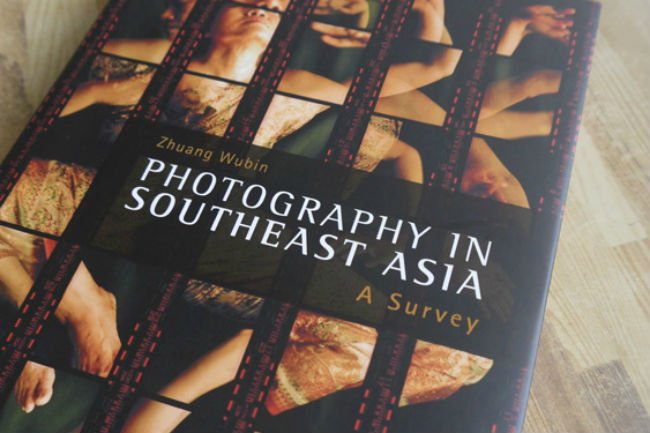 "Photography in Southeast Asia: A Survey" covers Zhuang Wubin's years of research in Southeast Asian photography. The Singaporean curator will talk about curating photography at DocLab on July 29
"This is a reflective sharing session based on my experiences of curating photography in Southeast Asia and Hong Kong. In general, I have little aspiration for curating. Nevertheless, curating presents a way of visualizing my writings and ideas into spatial, visual and temporal forms. Here, I will talk about three exhibitions that I have been involved in and discuss the issues behind each project," Zhuang Wubin talked about his upcoming talk.
The event will be conducted in English with Vietnamese translation.
Zhuang Wubin, born in 1978 in Singapore, is a writer, curator and artist.
As a writer/curator, Zhuang focuses on photographic practices in Southeast Asia. A 2010 recipient of the research grant from Prince Claus Fund (Amsterdam), Zhuang is an editorial board member of "Trans-Asia Photography Review," a journal published by Hampshire College in collaboration with Michigan Publishing, a division of the University of Michigan Library.
Zhuang is a recipient of the Lee Kong Chian Research Fellowship 2017, National Library Board of Singapore. He has been invited to research residency programs at Institute Technology of Bandung (2013), Asia Art Archive (AAA), Hong Kong (2015), Kuandu Museum of Fine Arts, Taiwan (2017) and the Ha Bik Chuen Archive Project at AAA (2018). He is the contributing curator of the biennial Chiang Mai Photo Festival (2015, 2017).
Published by NUS Press, "Photography in Southeast Asia: A Survey" (2016) is his fourth book. His fifth publication is titled "Shifting Currents: Glimpses of a Changing Nation" (2018), a commission by the NLB, which features the work of Singaporean photographer Kouo Shang-Wei.
As an artist, Zhuang uses photography and text to visualize the experiences of Chinese communities across Southeast Asia.
Zhuang has made presentations, exhibited works, curated shows and taught classes in countries and territories around the world including Singapore, Malaysia, Taiwan, Hong Kong, Thailand, UAE, China, Indonesia, Laos and Vietnam.
Particularly in Vietnam, he has conducted four photo project workshops at Zero Station in HCMC and The Heritage Space in Hanoi since 2013.
SGT