Vietnamese artist brothers Giang Quoc Co and Giang Quoc Nghiep have revealed an impressive photo collection featuring their performance of death-defying head balancing act on many streets in London.
Theses photos were taken during their stay in the UK for the 2018 Britain's Got Talent final.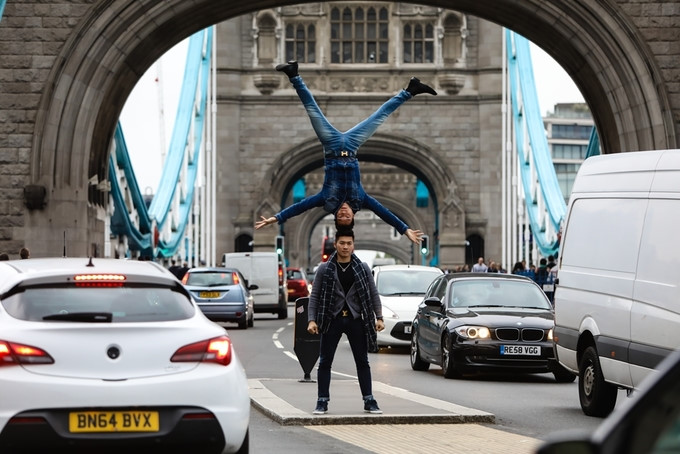 The brothers show off their amazing skills at a number of famous places in London, including Pedestrian Street near Thames River and Tower Bridge.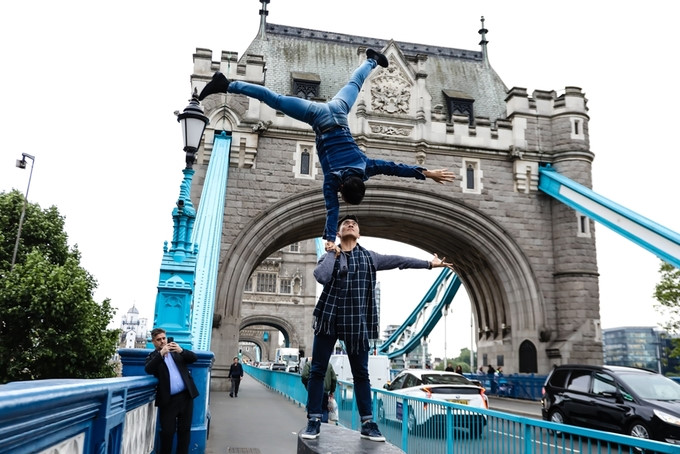 They are recognised by many UK people thanks to their jaw-dropping performance at the semi-final of 2018 Britain's Got Talent.
Quoc Co says performing at public areas is the way to introduce the circus balance act to international friends.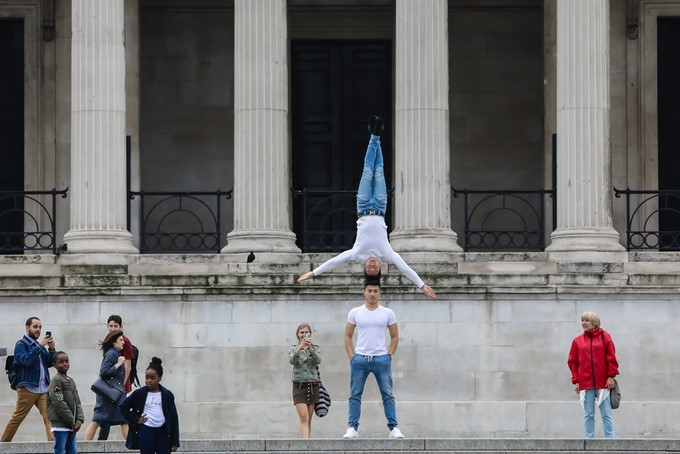 The brothers pose for a photo at Nelson's Column.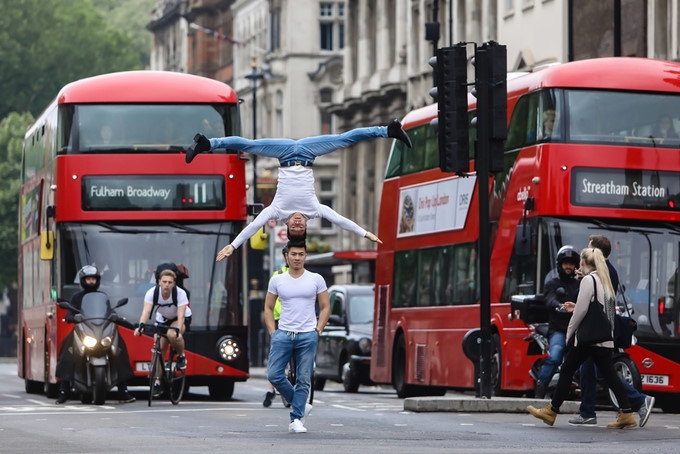 Quoc Co and Quoc Nghiep will make a film about their career journey, which is scheduled to introduce to public in 2019.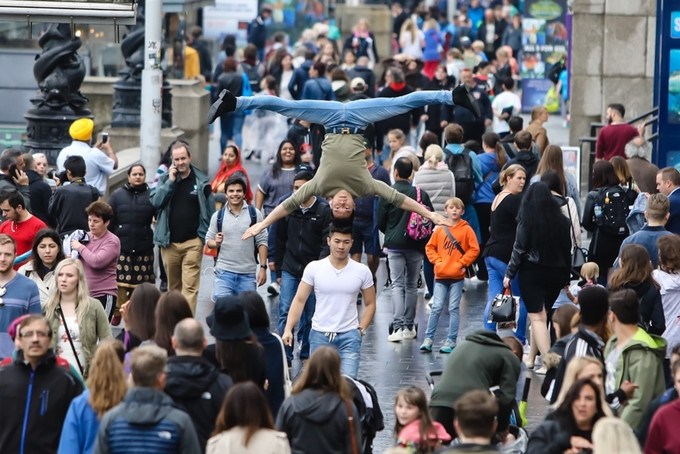 VOV/VNE