Co Do Village will host its first ever painting festival about 60km to the northwest of the capital from July 28-30.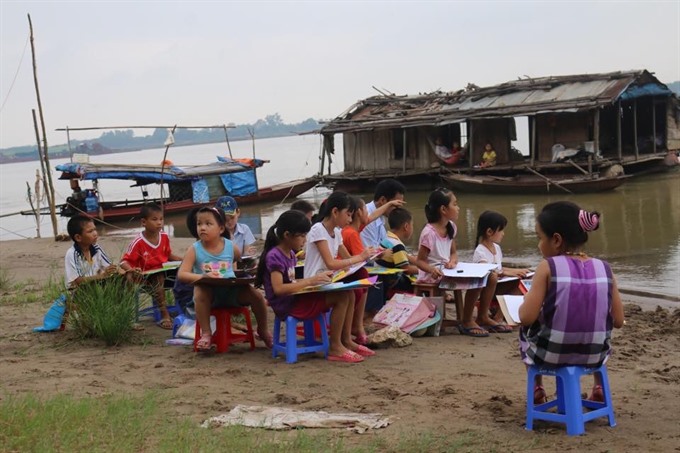 Children at a free painting class in Co Do Village. — Photo giadinhvatreem.vn
The village is famous for its local painters and two fine arts museums.
"This first event is an experiment for us to organise an annual festival in the summer to encourage local students and painters to join in," painter Hoàng Việt, chairman of the Cổ Đô Fine Arts Museum told Việt Nam News. "We want to organise a larger festival in the future that gathers artists from across the country, not just the village."
"Many villagers hope to turn the village into a cultural destination for tours," he said.
"Many tourists have flocked to the village and local painters have sold their works to them," said painter Hùng Dingo, who started the idea for the festival. "We hope residents in the village develop their talents and share their experiences with other people to promote local arts."
"Painters should also decide on their styles and subjects to diversify their works and attract tourists," he said.
The festival will have three main topics: "Homeland", "Historical Site of Cổ Đô Village and Hà Nội", and "Looking at the Village, Painting the Village".
Participants will travel by boat to an islet in the middle of the Hồng River which flows through the village where they can view a different aspect for their works.
At the end of the event, each painter will submit at least one artwork to the village's fine arts museum.
Cổ Đô is a typical northern village with rows of areca nut trees and ancient tile-roofed houses. What makes the village special is that 30 residents are members of the Việt Nam Fine Arts Association and offer free painting classes for local children. — VNS