VietNamNet Bridge – A concert tour by international artists working in contemporary sound art and performance will kick off on July 13 in Luong Son District in the northern province of Hoa Binh.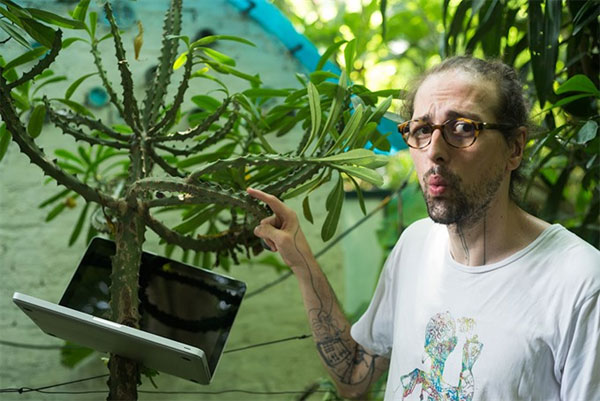 Visitor: Swiss musician Nikola H. Mounoud will perform during Vietnam Harsh Macro Tour 2018. — Photo Courtesy of Charlotte Aebischer
Entitled Vietnam Harsh Macro Tour 2018, the tour is a part of an art project by veteran contemporary performance artist Dao Anh Khanh. The overall project, called Gam Troi Valley, will be inaugurated next year.
Khanh from Hanoi and Nikola H. Mounoud from Montreux, Switzerland will co-perform. Mounoud will use a computer and an analog mixer to shape and transform feedback such as electric oscillation in real time in order to create unique, highly dynamic and rich music that incorporates aspects from contemporary, noise, jazz, classic and techno music.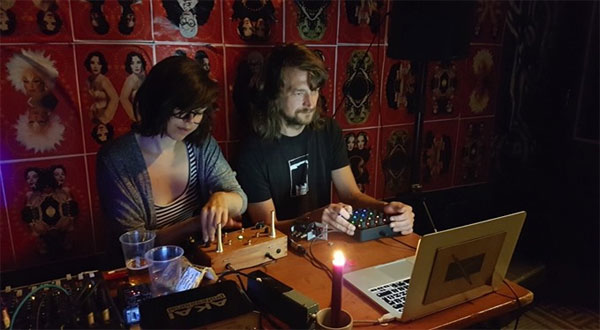 Duo: Swiss artists Clemydia & Generateurs. — Courtesy Photos of organisers
Khanh will improvise a unique dance performance to the music by Mounoud.
"I was invited to Vietnam by painter, choreographer and performer Khanh to build a permanent sound installation in his Gam Troi Valley, which is located in Hoa Binh Province, 50km west of Hanoi City," said artist Mounoud. "We will perform at Gam Troi Valley as a rehearsal, as the valley is still in the building process."
Mounoud is sound artist, musician, noisician, performer, composer and improviser. His first permanent sound installation based on the "final gesture" from live performances took place at Dao Anh Khanh's Studio in Hanoi in July 2016.
Since 2006, he has toured and performed live music as much as possible around the world.
With very physical and strong performances, Shayne Bowden from Australia uses both electronics effects and voice amplifiers to create powerful, harsh noise live sets.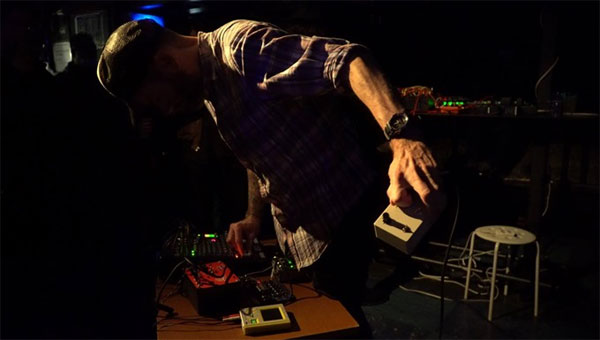 Noisy: Shayne Bowden from Australia.
Kazehito Seki from Tokyo is an artist using voice amplification—he uses only microphones to amplify his voice, no other effects. Seki has built a reputation since 2006, with projects and performances in Oslo, New York, Fukushima and around Europe.
Two other Swiss artists, FU and Clemydia & Generateurs, will also perform. They all use electronic effects and synthesisers to craft their music.
Khanh is well-known as one of the leading performance artists in Vietnam. He has held exhibitions in some 15 countries throughout the world, including the US, the UK, France, Switzerland, Spain and China.
He introduced the public to his Gam Troi Valley project in the northern province of Hoa Binh in 2013, which will be the largest of his career. The project will feature large-scale sculptures and installations gathering international artists.
Vietnam Harsh Macro Tour 2018 will continue at DeN Bar, No 49 Yen Phu Village on July 14; and at Hanoi Goethe Institute, 56-58 Nguyen Thai Hoc Street on July 15.
The tour will also be held without artists Khanh and Bowden at Then Cafe in the central province of Hue on July 19 and Seoul Art Pub in HCM City on July 21. 
Source: VNS