Child model Nguyen Ngoc Trang Anh will represent Vietnam at the 'Prince & Princess International 2018'beauty pageant scheduled for July 25-31 in Phuket, Thailand.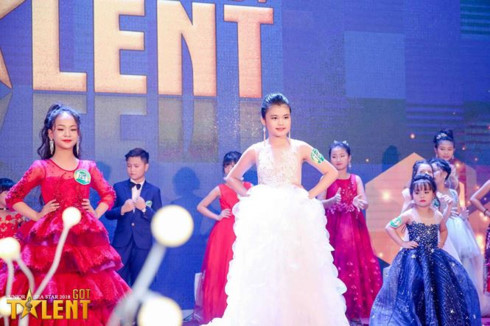 Trang Anh was recently crowned Junior Miss Sea Star 2018 in the final round of the pageant held in the northern port city of Hai Phong. She also won the event's Miss Charity title.
Trang Anh from Hai Phong has become a popular and successful child model at professional fashion shows around the country such as Vietnam Junior's Fashion Week 2018 and Kids Model Vietnam Fashion Show 2018. 
She has a passion for learning mathematics and drawing pictures. Her dream is to become a world famous fashion designer.
'Prince & Princess International 2018' is a beauty pageant for children from around the world aged between 5 and 13. This is the 18th time the beauty pageant has been organized.
In 2017, Vietnam had four representatives in the competition, namely Cao Huu Nhat, Nguyen Le Khanh Linh, Tuong Vy and Quang Anh who won high prizes at the pageant.
VOV